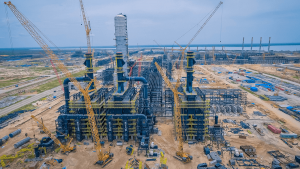 Extractive Industry; in Nigeria involve different activities that lead to the extraction of raw materials from the earth (such as oil, metals, mineral and aggregates), processing and utilization by consumers as impacted by the Nigerian Content policy. In 2013, Transparency and Anti-Corruption, United Nations (UN) Global Compact said many resource-rich countries like Nigeria were not receiving benefits from extraction of their natural resources because of corruption. Previously, there was an absence of robust global standards and institutional mechanisms that promoted revenue transparency and accountability in the hydrocarbon/ extractive industry[i]. Whether by the World Bank, United Nations or other international bodies, Nigeria is considered to be a real fore runner in the implementation Of the Extractive Industry Transparency Initiative (EITI).This is because mining is not doing it on the basis of global demand but that it is internally driven. The desire has also been shown to open up the oil and gas sector which was hitherto very opaque and not quite well known to Nigerians[ii].
Oil & Gas
In 1937, the British colonial government gave the exclusive rights of exploration and exploitation to Shell Dutch, which could not actualise this mandate because of the Second World War. In 1938, Shell entered into collaboration with British Petroleum (formerly Anglo-Persian Oil Company) for oil prospection in Nigeria. Their early efforts yielded 450 barrels of crude oil in Akata I Well, in 1951. Further successes were made in Oloibiri in 1956 and Bomu Oil Field in 1958 when oil was struck in commercial quantity. Many major players in the global oil sector were later granted prospecting licences. Such players included Socony Vacuum (now Mobil) in 1955, Tennessee (later Tennenco) in 1960, Gulf Oil (now named Chevron) in 1961, American Overseas (later Amoseas) in 1961, Agip Oil in 1962 and Safrap (now ELF, Phillips in 1965 and Esso in 1965. Shell, Mobil, Chevron, ELF, Agip and Texaco were major players in the oil sector. Others, such as Ashland, Deminex, Pan Ocean, British Gas, Sun Oil, Conoco, Statoil, BP and Chemical Oil Company (now Conoil) played minimal roles.
In collaboration with Shell, the Federal Government set up the Nigerian Liquefied Natural Gas Limited (NLNG) with a plant at Finima, Bonny Island to enable it to maximise its revenue from oil prospecting and to also reduce gas flaring.
Social concerns
The country has earned several millions of dollars in revenue from the NLNG. In spite of these efforts to increase the extraction of both oil and gas from wells and fields located in the region and consequently shore up gross revenue earnings, the peoples of the Niger Delta have tales of deprivation and neglect to tell. A large proportion of the country's poor lives in the Niger Delta where the exploration and exploitation of oil and gas has created sorry sites and sights of oil spills and distorted bio-diversity.
The situation has often given rise to non-violent and violent protestations. These include the initial 12-Day Revolution in the Creeks in 1967, which was championed by the trio of Isaac Adaka Boro, Samuel Owonaru and Nothingham Dick, in a failed bid to secede from Nigeria. There were other protests and agitations groups, such as the Movement for the Survival of Ogoni People (MOSOP), led by Ken Saro-Wiwa who was killed by the General Sani Abacha Administration and activities of groups such as the Ogba Solidarity, the Urhobo Progressive Union, the Niger Delta Environmental Forum, the Chikoko Movement, the Environmental Rights Action/ Friends of the Earth, the Ijaw National Congress, the Movement for the Emancipation of the Niger Delta (MEND) and the Niger Delta People's Volunteer Force led by Mujarud Asari Dokubo[iii]. The Niger Delta Development Commission was created in 2000 by President Obasanjo to address these concerns. The commission itself was a successor to series of similar interventions set up by previous administrations down to 1960 Sir Henry Willink Commission[iv].
Solid Minerals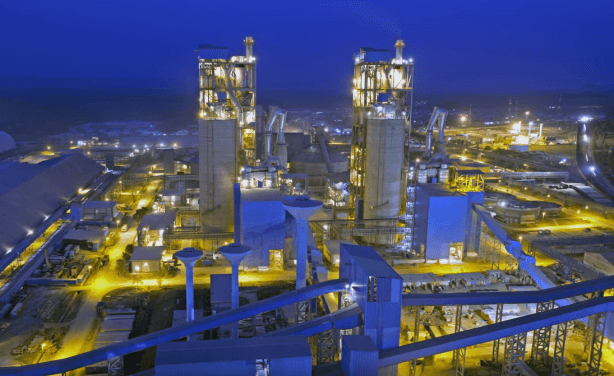 The worth of the nation's mineral resources, which include iron ore, gold, ferroalloys, industrial minerals are quite enormous but they are not yet being tapped and therefore cannot fetch money. Today the oil and gas sector is the mainstay of the Nigerian economy. In minerals and metals sector, the country is in the stage of exploration, trying to evaluate the quantity, quality and viability of the resources. Artisanal miners are exploiting these resources without finding out whether the mineral is occurring in commercial quantities or not. They expend money, labour and time without using modern mining equipment. National Steel Raw Materials Exploration Agency (NSRMEA), an exploration outfit, is bridging the gap between initial discovery of mineral occurrences and their exploitation.
Exploitation so far is crude and artisanal in nature. Before proper mining can be mechanised, the investor has to carry out detailed exploration involving core drilling. We cannot yet say the state of the industry is healthy, as the mines are not there yet, compared with countries like South Africa, Australia or even Ghana.
Challenges
Inadequate proven reserves due to inadequate detailed exploration, inadequate infrastructure e.g. railways, seaports and roads, shortage of skilled manpower, lack of cheap electricity and lack of modern mining and mineral processing technology. It is recommended the government should deliberately fund exploration to discover more mineral deposits since they are depleting assets. This will go a long way to provide the much needed proven reserves which are of interest to investors while more modern exploratory equipment are required for speedy and efficient exploration programmes[v].
[i] Guardian June 28, 2013
[ii] The Source September 18, 2006
[iii] Punch August 3, 2009
[iv] TELL March, 2007
[v] Guardian July 6, 2013