NZEOGWU Chukwuma Kaduna, Soldier and masterminder of the January 16 1966 coup which led to the dissolution of Nigeria's First Republic, hence ushering in a military rule. No one except Nzeogwu, said the first republic legislator, Mbadiwe, thought it possible before this time[1]. Brash and naïve, Chukwuma showed good judgment on occasions, but it was his attitude against subservience and perceived injustice which appeared to be consistent with his decision to orchestrate the assassination of a dozen of the first generation of Nigerian politicians. From interviews which he granted international press after this act, it was apparent he hoped to be a revolutionary, and he even suggested his half successful coup would be brought to a conclusive end given the chance. His enthusiasm for discipline and propriety was lifelong, and he had hurt mates at least once in school by this trait. On one occasion he reported a suspect examination mark of his mate, Christian Anuforo while in St. John's College, Kaduna, and authorities after investigation discovered there has been foul play in truth. As this did not affect his cordial relationship with Anuforo, he may have similarly wished that the Supreme Military Council in Lagos would pardon him and his cohorts after their violent operation which he believed to be in national interest.
Although he was characteristically a loner, Chukwuma made a transition to being an extrovert and sociable individual in 1962 during studies in Britain[2]. On his return to Nigeria he had become truly amiable, winning friends for himself in the Army Headquarters and elsewhere in Lagos. His remarkably improved social outlook at this time would be dulled by total disenchantment with his country as he heard more sorry tales from his new friends. His involvement in the investigation of the treasonable felony case against Obafemi Awolowo and some members of the Action Group political party had before then, exposed him to the virtues and vices of Nigeria's political and military leadership. Having read about Eoka, the Greek underground movement in Cyprus, Archbishop Markarios, and the Malayan insurgency, he was convinced a fight need be put up to liberate Africa. When he returned from the India Staff College in 1964 his optimism became renewed as if he had found an answer, and he predicted about the General Elections of that year that there would not be another for a long time to come.
The boiling political situation of the newly independent federation of Nigeria came to a head in 1964 with the General Elections of that year. Messy political alliances effectively balkanized the nation as it introduced gangsterism. Chukwuma, from his position at the Military Training College in Kaduna launched an attack on target political elites in the North as did other leaders of the insurrection in the South but military leadership at the Lagos headquarters was not affected. After negotiating a terms of conduct from the Grand Officer Commanding, Agunyi Ironsi, he gave up the North to Lagos appointed Military Administrator, Major Hassan Katsina. He left for Lagos 19 January to surrender himself and was arrested and detained at the Maximum Security Prison, Kirikiri. For security reasons he was moved from prison to prison and the counter-coup of July met him in the Eastern region, fortunately because his colleagues elsewhere were killed. The coup, presumably to the displeasure of Chukwuma, had donned a tribal garb because of the pattern of its victims in the South which excluded Easterners. Hostility against Easterners intensified. In defense of his Eastern people, Colonel Odumegwu Ojukwu seceded the region from Nigeria. Though he was ideologically opposed to the war, Chukwuma, for reasons not quite clear to his biographer joined in and fought on the side of the secessionist. He was killed in action late in July or early August, 1967.
Origin
Chukwuma had roots in Umuomake quarters in Obodogwu, one of the villages which makes up Okpanam in the former Asaba division of present Delta State. His grandfather, Obi Nzeogwu lived in this Igbo-speaking territory west of the lower Niger River and there gave birth to James Okafor Nzeogwu, Chukwuma's father, in 1905. James grew up with a Catholic priest as his father promised to make him do when he embraced the church. Later, he set for Kaduna where he worked as a technician in the Electricity Corporation of Nigeria E.C.N. He married Elizabeth Mgbeke daughter of a peasant farmer from Umolu, near Okpanam. Like her petty-trader mother, Elizabeth traded in food which she arranged to be transported from her Asaba roots to Kaduna, the town where she would raise Chukwuma and his other siblings.
Places of Growth
Chukwuma Nzeogwu was born 26 February 1937 in Kaduna, which was in the time of his birth already peopled by first generation migrants from Hausaland and southern Nigeria. He spoke therefore, English, Hausa and his ancestral Igbo language. Chukwuma grew up in a deeply religious environment, and he had his primary education at the St. Joseph's Catholic Primary School. During the Second World War, soldiers were stationed in large numbers in town. Chukwuma watched their early morning drill with interest. In January 1951 he entered the St. John's College, a Catholic secondary school whose paraffin lamp-lighted facilities shined feebly at night from the hill east of Kaduna plains. From there, regimented life began for him. Not able to afford boarding cost, his parents arranged for him to live with one of his younger teachers, Hyacinth Odigwe, but he eventually moved into boarding house when Odigwe left. He involved himself in soccer and often went hunting with the Irish fathers.

Childhood
Chukwuma showed a sense of dignity from childhood, and was introverted, due probably to the lengthy years between him and his other siblings. His independent-thinking, which manifested in his unthinkable conduct to his superiors right from his nay years was grossly overlooked. He spent long hours in the library of St. John's reading stories of famous people, including George Washington, Mussolini, and Stalin. Chukwuma favoured individual sports, and kept a very small circle. Months to his graduation from secondary school he rebelled against the school's policy concerning the final class and got expelled. Consequently he wrote the school certificate examination as a private candidate.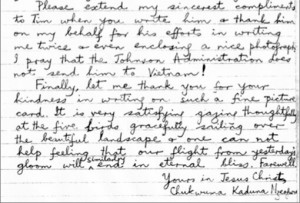 Relationships
Family
Being a restless ideologue who wished to quickly make a mark, Chukwuma paid passing attention to ladies. Consequently, he was not to raise a family of his own before his early death. He showed however, deep concern for his parents in his letters to his friend, and once devoted his time hunting for a school for his youngest siblings, Philomena and Peter. He was the first child of his parents, though he had also a half-brother, Mark, from his mother's prior marriage. After a period of repeated infant mortality, his parents had had five children, including a deaf-mute who was his favourite.
Affiliates
Baptized in infancy as Patrick, Chukwuma was a practicing Catholic and seem to hold the view his mission was inspired. In his commitment towards the upliftment of the black race he made contact with some Angolan nationalists and freedom fighters.

Education
As a trainee, Chukwuma took interest in Literature, Geography, and History but avoided Mathematics and the sciences while in the military academies Mons in Aldershot and Victory College in Sandhurst. Generally he completed his military trainings with average grades. In 1962 he did short courses at the British School of Military Intelligence.

Career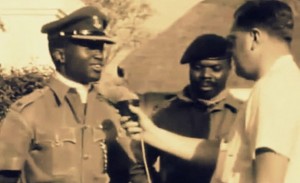 Chukwuma's first posting after training was in the First Battalion in Enugu but months later, in September 1960 he was reposted to the Fifth Battalion which was preparing to go on a peace keeping mission in Congo. On his return to Nigeria in May 1961 he was asked to resume at the Army Training Depot, Zaria, as a training officer. At the end of that year he was transferred to the newly formed Military Intelligence unit of Army Headquarters in Lagos. His last official posting was to the Nigerian Military Training College in Kaduna.

Travels
From Accra where preliminary training programme was held, Chukwuma was sent to England for further training. While the Cold War between the East and the West was at its height, he visited Hungary independently but was able to convince his expectedly worried superiors the journey was only out of curiosity. The fifth battalion which he was briskly posted to in 1960 was sent to go keep the peace in Congo (now Zaire) in October. In Kasongo and the mining town of Butembo, Chukwuma saw firsthand the racial inequality of the Congolese and their Belgian overlords. His attempt in May 1961 to tour West African countries of Dahomey and Togo was cut short by an accident. Finally, he was in India in 1964 for the India Staff College.

Contemporaries
Among the officers Chukwuma chose in hatching his plot was Major Emmanuel Ifeajuna, brigade major in Lagos at the time who shared with him histories of student restiveness. Ifeajuna died in the Civil War fighting for the separatist army. Agunyi Ironsi, first native Grand Officer Commanding in Nigeria was the commanding officer of the fifth battalion which was among Chukwuma's earliest posting. Ironsi later became the first military Head of State of Nigeria. Other officers who Chukwuma worked under who later became victim of his coup was Colonel Shodehinde and Brigadier Ademulegun.

Motivation
Chukwuma decided to join the army during his days at St. John's College after his contact, through Irish fathers, with the British army. He believed Nigeria to be gifted with immense potentials and wished to be useful in bringing about its greatness. His experience at Congo bared to him the urgency of this mission. While the moral motivation for his assassinations is elusive, he may have been radicalized by his excessive extra-curricular reading while at the India Staff College coupled with information privy to him in the Military Intelligence which contravened his deeply felt views.
[1] Rebirth of a Nation, K.O Mbadiwe, Fourth Dimension Publishers, Enugu,1991, pg. 183
[2] Nzeogwu, Olusegun Obasanjo, Spectrum Books Limited, Ibadan, 1987