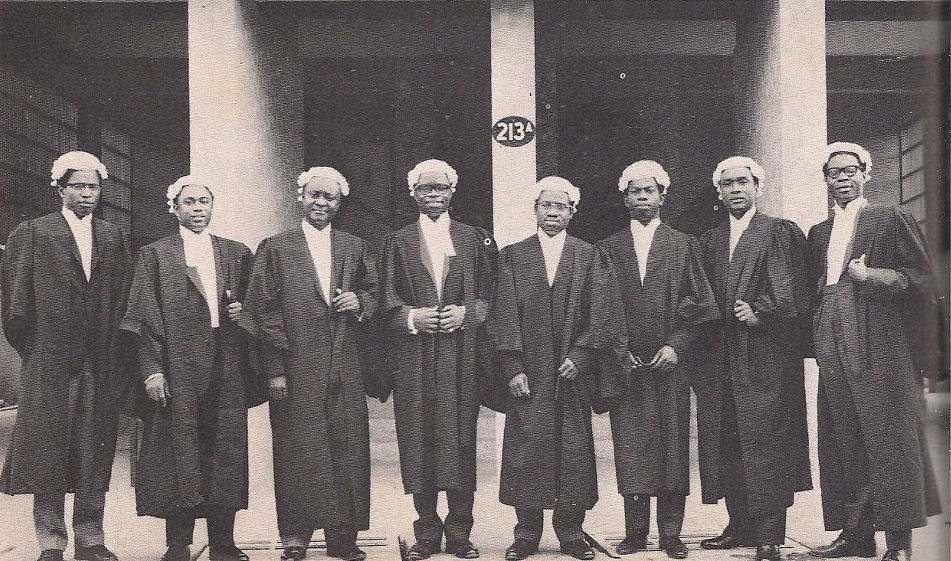 Lawyers, also called attorneys, solicitors, counselors, or barristers, are the ones qualified to offer advice concerning the law and to represent clients in legal matters. The American Bar Association includes that he or she upholds the law in the cause of this function. He or she lives, in the words of Alexander Sapara Williams, for the direction of his people and the  advancement of the cause of their country. Although the first court of law in Nigeria fashioned after the English model was established shortly after the cession of Lagos to the British crown, there were no qualified lawyers or barristers practicing in court.
Expatriates who were not even trained lawyers held judicial posts under the Queen's Advocate, a qualified lawyer who worked as the attorney for the Lagos colony and the Gold Coast from 1874. In 1880, the first Nigerian lawyer, Alexander Sapara Williams, was enrolled at the Supreme Court of Lagos as a barrister. With the judicial reform of 1933, midwifed by the likes of John Randle and Herbert Macaulay, a disciplinary body for lawyer was established. At this time, the only lawyers were Williams, Sir Kitoyi Ajasa, Sigismund Macaulay, Eric Moore, Adedapo Kayode, Remilekun Fani-Kayode, Egerton Shyngle, Sir Adeyemo Alakija and some seventeen others among who were foreigners.
There were 500 Nigerian lawyers by the time of the country's political independence in 1960. Five years later, the figure doubled. In 1962, the Nigerian Law School was established to sharpen law graduates. Following Nigeria's political independence, a few lawyers had begun to earn the elite rank of the Senior Advocate of Nigeria.