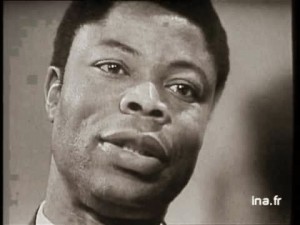 Raph Uwechue; Pan Africanist and humanist, as a career diplomat, he joined the Nigerian Foreign Service at its inception in 1960, and served in Cameroun, Pakistan, and Mali. Raph was Nigeria's first diplomatic envoy to France, where he opened the Nigerian embassy in Paris in 1966. Ambassador Uwechue also served with UNESCO in Paris as consultant on the "General History of Africa Project" between 1967 and 1970 before he retired to private business in 1970 as publisher and editor in-chief of magazines and books on Africa, published in both English and French.  He is the founder and editor-in-chief of the "Know Africa Books" — a three-volume encyclopaedia comprising, Africa Today, Africa Who's Who, and Makers of Modern Africa. Raph Uweche was the Editor-In-Chief of Africa; an international business, economic and political monthly  magazine published by Africa Journal Ltd. In 2013 Uweche advocated a return to true federalism, citing that the nation need a major restructuring of its architecture of governance. The six federating regions, which he proposed, should replace the present thirty-six states as the second tier of government[i].
Born in Ogwashi-Uku, Delta State, Nigeria in 1935, Ambassador Raph Uwechue holds a BA (Hons.) Degree in History from the Untversity College, Ibadan, 1960 and a Diploma in international Law and French language, 1964, from the Geneva African Institute, Switzerland. He died at 80 years.
As Ambassador Extraordinary and Plenipotentiary, Uwechue became in 1999 the Special Presidential Envoy on Conflict Resolution in Africa to the Nigerian President Obasanjo. In this capacity, he has brought his international experience and connection, immense knowledge and passion For Africa, to bear on his assignment. He served, often quietly and discreetly, as the president's diplomatic foot soldier and troubleshooter in many parts of the African continent. Particularly, he played a key role in the peaceful settlement of the decade-long Sierra Leonean civil war, which culminated in free and fair elections in 2002.
A pan-Nigerian politician, Ambassador Raph Uwechue was among the patriotic Nigerians who opposed secession during the Nigerian civil war. However, acknowledging the deficiencies of the existing constitution, which led to the war. He advocated a complete restructuring of the Nigerian polity, in what he called an "Elastic Federal Union" in his book titled "Reflections on the Nigerian CiviL War: Facing the Future" (1970). This was the very first book on the conflict written by a Nigerian, and was prefaced jointly by Nigeria's first president, Nnamdi Azikiwe and President Leopold Sedar Senghor of Senegal – the latter describing Uwechue as "a man of sense and courage." Ambassador Uwechue served as Minister of Health during Nigeria's Second Republic under President Sbehu Shagari and was the presidential candidate for Delta State on the platform of the Social Democratic Party, SDP, in 1993. Again a presidential candidate of the United Peoples Party, UPP, in 1999, he later joined the Peoples Democratic Party, PDP as a member of the National Executive Committee[ii].
[i] Guardian December 16, 2013
[ii] TELL July 7, 2003