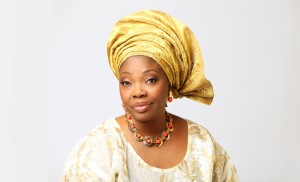 Kehinde Kamson is the founder of Sweet Sensation, a fast food brand with dozens of outlets in Nigeria. Kehinde Kamson was born as a twin child in 14 August 1961 to educationist parents, Beniah and Evagelin Adelaja. Her father was a principal of C.M.S. Grammar School in Lagos and pastor of the Anglican Church.
Although Kehinde was given to boyish tendencies being the last of her family's six boy children, her femininity was reinforced during her secondary education at St. Anne's school in Ibadan. She was also at Queen's College as 'A' level student before proceeding to the University of Lagos to study Accounting.
Kehinde's initial working experience was at an oil service company where she worked as an accountant. There she started her first enterprise, which died in five years, the sourcing and marketing of fish. Around this time, she decided to dedicate herself more to her husband, Olayinka Kamson, kids, and business. With her baking business branded Citicrate, she got acquainted with Unilever's Mr. Biggs, which served as her inspiration. Her first fast food outlet was in a tiny converted security house at Ilupeju, Lagos. From there, she opened a proper shop in Victoria Island. With a bank loan of 5 million naira obtained in the fourth year of operation, and a few more, Kehinde pursued an expansion plan that placed her brand among the leading fast food places in Lagos. She is chattered as an accountant and has also undergone training at the Lagos Business School.