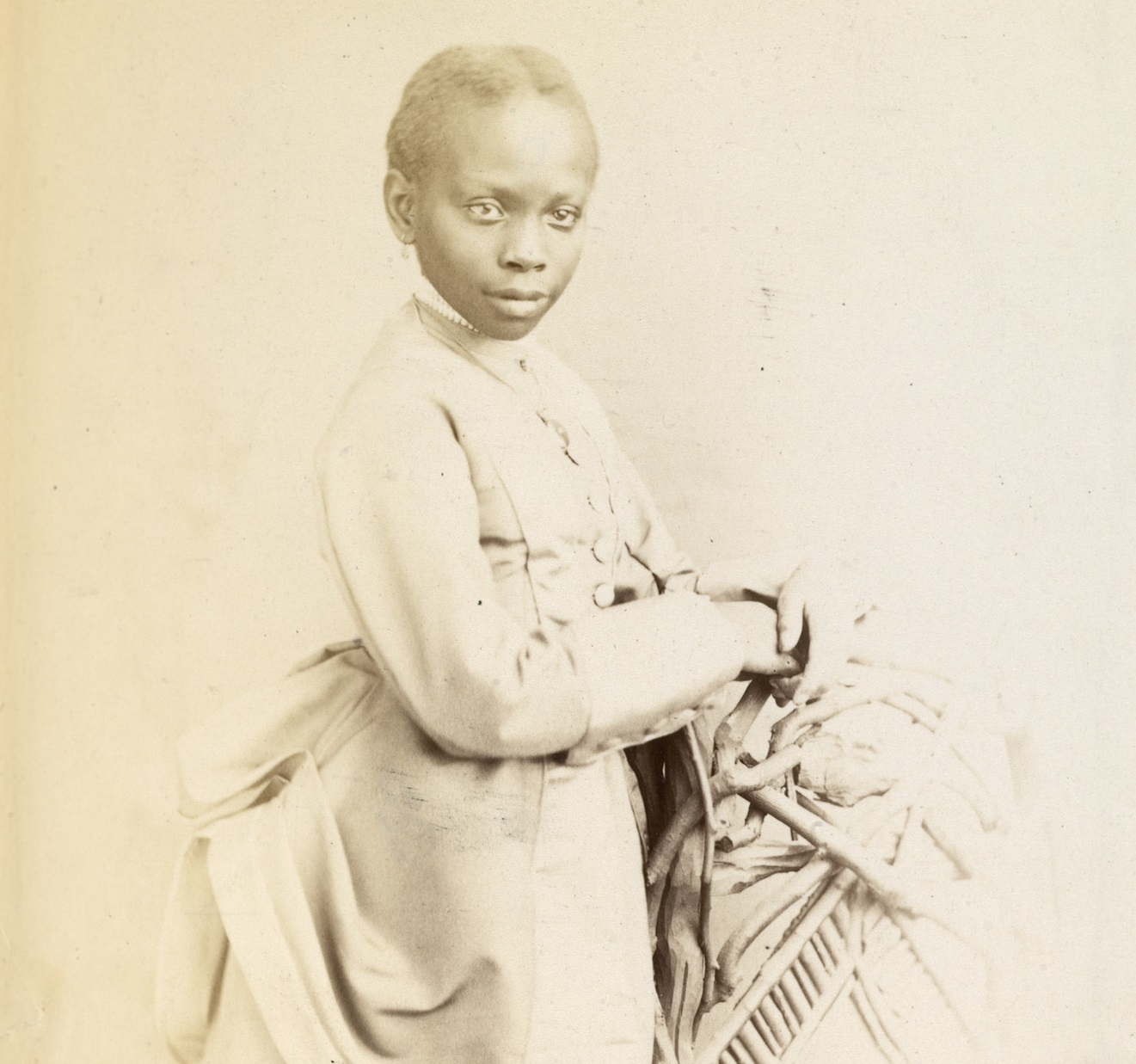 Victoria Davies was the eldest daughter of Labulo Davies, a Lagos businessman and Sarah Forbes, goddaughter of the Queen Victoria of England. When Victoria Davies was born in 1863 she was named in honour of the Queen, who accepted to be her godmother, as she had been to her mother, Sarah. At her christening, Queen Victoria of England had given a lifelong allowance of forty pounds sterling and a solid gold christening-set. The Queen later invited her to Windsor. When she was four, the Queen recounts, she was far darker than her mother, and has big melancholy eyes. Like her mother, she showed considerable intelligence too.
When Victoria Davies got married in 1890 to John Randle, a Scottish-trained medical doctor, there were two hundred guests, including Governor Moloney in a wedding at St, Paul's Church in Lagos officiated by the reverend James Johnson. Her wedding gown was a careful selection of the Queen, passed with a special message with the "hope she'd consider it charming like her family did."




Victoria Davies visited the Queen of England, together with her children, Beatrice and John in 1900, escorted by Bishop Johnson. Her marriage to John Randle did not last long; she lived with the children in the United Kingdom from 1898 and then Sierra Leone, returning to Lagos in 1917. In London, Davies had lodged in a hostel owned by the twin Semitic scholars, the Smith Sisters Adelaide, Nettie and Emm, that she introduced to Coleridge-Tayor, the prodigy who would rise to become one who chronicled a new day for the Negro in music. When Victoria came to Lagos she became a major face of the Ladies' Club, an association of elite ladies in the city. She was mentioned by Coleridge-Tayor, the legendary English composer of Creole descent as source of the folklore song in his collection, Oloba yale mi. She died in 1920.