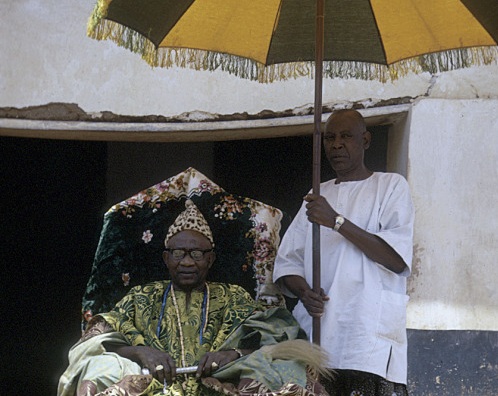 Timi of Ede is the legendary figure in Yoruba account who achieved renown in the Old Oyo Empire during the reign of Alafin Kori, for his military accomplishment. Ijesha people (of Ilesha) were at the time before Timi's rise terrorizing their neighbors by kidnapping them in their farms, and molesting travellers to Aponmu, a frontier town where a large trading fair was periodically held. Words reached Alafin of Oyo, who duly commissioned Timi, already known at the time as a good archer.
Timi made formations, and took up a position at Ede where he subsequently established himself as a kinglet, a title he wore befittingly. The cordial relationship between Timi and the Alafin suffered when he slacked in remitting the non-mandatory sum he had been paying to Alafin from approved levy placed on the people he was protecting.
Timi of Ede died in the hands of Eleri Onigbajo, another great man, who the Alaafin appointed to check this protector of Traders. Alafin had hoped that Timi would emerge victorious in the fight against Eliri Onigbajo who was his own real adversary.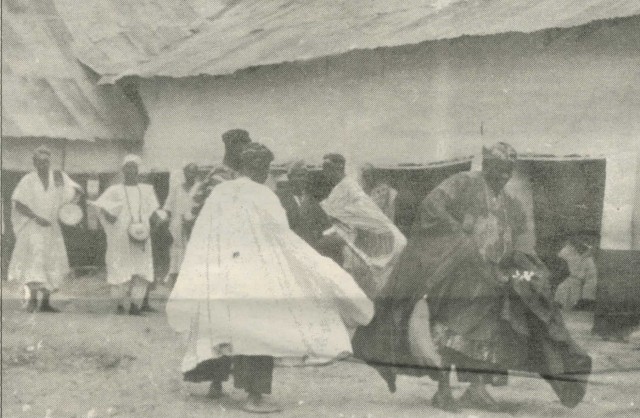 The first Christian Timi of Ede, Oba Adetoyese Laoye 1, entertained the Queen of England when she visited Nigeria in 1956. In 1962, he went to Germany on a cultural exchange visit to an open exhibition on Yoruba carvings by demonstrating the African talking arums.  Also in 1962, Late Oba Laoye went to Southern Rhodesia (now Zimbabwe) to attend a seminar on African culture where he gave a lecture on Yoruba traditional music. During his lifetime, Oba Laoye was a great drummer of distinction, travelled widely across the globe to sell the art to the international community. With him, Timi of Ede's palace became tourist haven every weekend as it played host to white men and their families who had become new converts with the desire to learn how to use the Talking Drum[i].
 
[i] The Guardian My 14, 2005