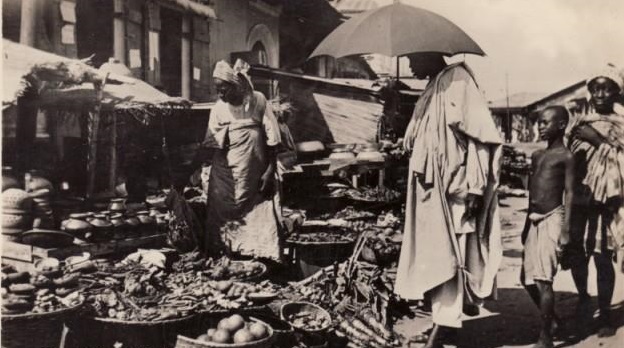 The Great Depression was the deep economic crisis of the 1930s started in America after steep fall in stocks, in which many world countries participated owing to the maintenance of the gold standard of exchange. Hoarding of money followed the loss of confidence in the economic system, and general purchasing power declined. The effect of global depression that characterized the inter-war years in many countries of the world reached Nigeria in the late 1920s. Prices for export fell, and the Nigerian economy crashed as cash crops for example, were purchased for less.
When the Depression hit the Ijebu between 1929 and 1933, it was generally believed that it was a visitation from the gods because they had abandoned the legitimist principle in succession of their king as prescribed from time immemorial. Ijebu economy, being dependent on trade, was hit hardest by the depression, Middlemen traders had to spread their tentacles to Ibadan and Ife to be able to acquire cocoa and palm kernel produced. In the Lagos education sector, the fairly benevolent teacher salary structure of 1926 was downscaled by up to 20 percent and school grants was reduced in 1934 by 16 percent.




The Great Depression represents, to some scholars, the period when imperial powers exploited Africa the most, apparently out of necessity. Even the virtues of free market was abandoned as colonial authority circumvented market forces by taking control of cocoa trade with the foreign trading firms formation of the cocoa buying pool. The attitude during the global depression towards colonial government, especially after the Cocoa-pool incidence provided an impetus for the nationalist movement that began to take shape in the 1930s. On the flip side, the period between the Great Depression and the Second World War has been mentioned by Laurent Fourchard in The Making of Urban Africa as the time when a new level of certain Lagos urban features such as unemployment, poverty, prostitution, and delinquencies gained prominence.