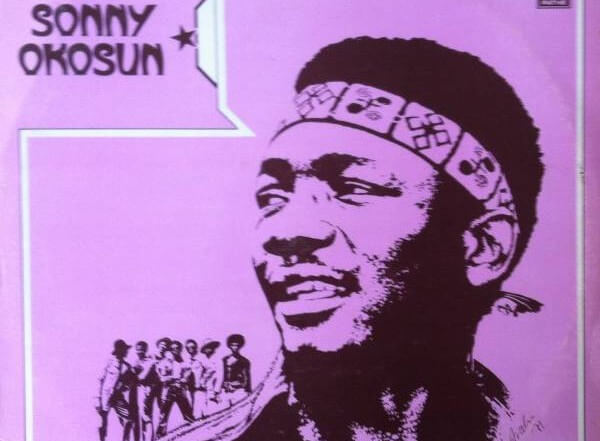 Sunny Okosun; Popular Nigerian musician who came into the local music scene in the mid 1960s with an eclectic style which blended highlife, pop and calypso with organised reggae. His African reggae sound rendered in native Ishan language, vernacular and English is often steeped in sensitive national and global issues. Okosun's 1977 release, Fire in Soweto, containing anti-apartheid lyrics put him in the global spotlight, especially as the album was banned in apartheid-ridden South Africa. After a successful secular career, he went into gospel music in the last decades of his life. Okosun died of cancer at the Howard University Teaching Hospital, Washington DC, United States, US, on Saturday, May 24, 2008[i].
Okosun was a musicians' association administrative head in Nigeria. He is an Officer of the Order of the Niger, OON, awardee and he is particularly remembered for his efforts in contemporarising reggae as well as Africanising it, being before him, a Jamaican reserve.
 
Family
While Okosun did his music majorly in Nigeria his children; Ehimare, Michael and Ebony were all based in America. The youngest, Adesua was announced to be joining his siblings and mother too in 1995[ii].
 
Music
Though Okosun dwelled on social issues, his songs are not as confrontational as Fela Kuti's, a popular contemporary. He was more endeared to reggae icons like Peter Tosh and Eddy Grant. Before coming into his own, Okosun taught himself how to play several musical instruments and joined Victor Uwaifo's legendary band in the 1960s.
 
 
Coming from years of experience in Uwaifo's band Okosun launched his debut album, Ozzidizm, which heralded him into pan African circut almost instantly. He had other successful albums like African Soldiers, Papa's Land and Togetherness, among others. With the turn of the 1990s came a decline in his music. This was about the time he began to take fresh interest religion. In 1993, Okosun set up the House of Prayers Ministry inside his home and followed it up with a detour to gospel music. Songs of Praises, released in 1994, remains one of the highest selling albums in that genre in Nigeria.
[i] Tell June 9, 2008
[ii] FAME January 23, 1995