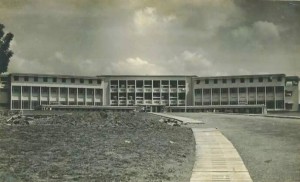 State of Emergency is an emergency order taken to avert anarchy. Section 305 of the Nigerian 1999 Constitution empowers a sitting president to promulgate this rule whenever the peace of the country is threatened. This sparingly used federal executive power was first deployed in 29 May 1962 following the fracas on the floor of the regional parliament in that year, and the accompanying breakdown of order occasioned by the burning of houses and persons across the region.
The crisis began when the Government of Western Nigeria removed the Premier, Chief S.L.A. Akintola, and Dauda Adegbenro was installed as Premier instead. With the State of Emergency proclaimed, the regional government of the West was suspended, replaced by an officer appointed by the federal government to take charge. The officer, a senator, M.A. Majekodunmi, was given sweeping powers to appoint commissioners, command the police and civil service, maintain order, imprison anyone spreading misleading reports, prohibit public processions and meetings, detain freely, and search premises without warrant. Upon assuming power on 9 June, Majekodunmi restricted all of the leading politicians on both sides to places outside the regional capital, Ibadan, but Akintola's men were soon emancipated. The state of Emergency of 1962 lasted for seven months.
President Obasanjo also declared a state of emergency on 18 October 2006, to last for six months in Ekiti state, appointing Tunji Olurin, a retired army General, as the new state administrator. This was sequel to the impeachment of the populist governor of Ekiti, Ayo Fayose, on charges of corruption. On learning about this action of opposing legislators, the governor went into hiding, causing a constitutional lull especially because the impeachment procedure had been cursory. Shortly after Governor Fayose fled the state, the legislators had sworn in the House speaker, Tope Aderemi, as acting governor. Fayose's deputy, Biodun Olujimi too declared herself the governor, even though she was equally supposed to be impeached, bringing the numbers of unsure 'governors' to three. Duplication of authority such as this had partly formed the precept for declaration of emergency both in the cases of 1962 and of Ekiti in 2004.