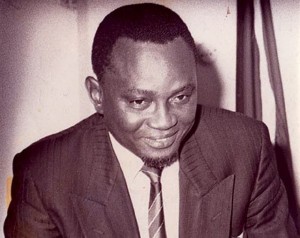 Stanley Macebuh; Nigerian journalist, one of the most celebrated. Macebuh was pioneer Managing Director of The Guardian newspapers and special assistant to President Olusegun Obasanjo. He died March 2010.

Places of Growth
Born on December 28, 1942, Macebuh attended Government Primary School, Port Harcourt, and Ngwa High School, Aba, before he proceeded to the prestigious Kings College, Lagos, for his Higher School Certificate.

Education
Macebuh studied English at the University of Ibadan from 1963-1966. He left Nigeria in 1967 for the University of Sussex, England, where he acquired a Doctor of Philosophy at the age of 26.

Travels
From England, Macebuh moved to the University of California, Berkeley, California, to fill a vacancy for an in-house African Philosopher, during the Civil Rights years in the US. After two years at UC Berkeley, he joined the City College of New York, while he also taught part-time at the Institute of African Studies at the Columbia University.

Experience
Macebuh left City College in 1977 to return to Nigeria to take up the post of editorial Patrick Dele Cole, who was managing director of the company. From the Daily Times, he joined a group of other media intellectuals to establish The Guardian. After leaving The Guardian, he tried his hand in business as an entrepreneur and subsequently returned to journalism with stints at Sentinel magazine and the Post Express newspapers.