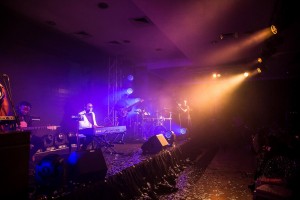 Soul is the urbanized Rhythms and Blues style of music which had come to be identified with the black American music movement of the mid-20th Century. In the late 1960s, the philosophies of Martin Luther King jnr., Malcom X combined with those of the various black movements asserted the rights of the Afro American in a renaissance that brought a new cultural awareness to the American music scene. Attention was focused on black music. Music deviated from the established patterns. Songs were loaded with the feelings of protest and anger and the entire approach was soulful and militant. Soul Music is therefore a return to the music roots of the blacks which was gospel and blues.
The trend gave birth to Soul music with Otis Redding in the vanguard. His popular existence was cut short by a plane crash that was put down to sabotage. Soul music however had become firmly rooted and established with such names such as Aretha Franklin, Wilson Piuckett, Percy Sledge, James Brown, among others. Soul music later influenced the subsequent rhythms and blues in which Diana Ross, Temptations, Curtis Mayfield, Marvin Gaye among others dominated the scene.

Nigerian Soul Music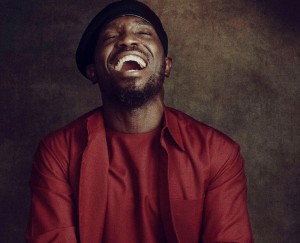 The Nigerian Soul had the beats regular, the rhythm steady and methodical, and the lyrics conveying a message about love or life in general. The percussion is dominant, yet not obstructive. It became popular with the youths in Nigeria in the '70s, especially after James Brown's performance in Lagos. The international fad quickly reached the Nigerian youths as Highlife drifted to being the music of the middle aged whose nostalgia was the days of government-organized parties, and the days of the pre-Civil war Igbo performers who are now busied with the drama of war. For a few more years soul music dominated the social life and was played in disco clubs before it was, according to author, Emokpae Odigie, beclouded by reggae. Perhaps the first Nigerian to be influenced by the Soul music bug was Segun Bucknor whose Soul Assembly immediately adopted the style in the late '60s. The band's early repertoire included How sweet it is to be loved by you popularized at the time by Junior Walker, and Hold on I'm coming by the dynamic duo of Hayes and Porrter. Also influenced was Johnny Haastrup who was later compelled by Fela's black awareness to form the group, Monomono which played a beautiful blend of African music and rock. This effort culminated in the album, Give the beggar a chance, a unique Afro sound that is still crying for revival and exploitation. Contemporary soul music in Nigeria includes Fe Mi by Brymo, Aduke by Tjan, and Omote by Ese Peters, and the very loved Iyawo Mi by Timi Dakolo.

Great Music of the millennium by Benson Idonije The Guardian January 1, 2000.