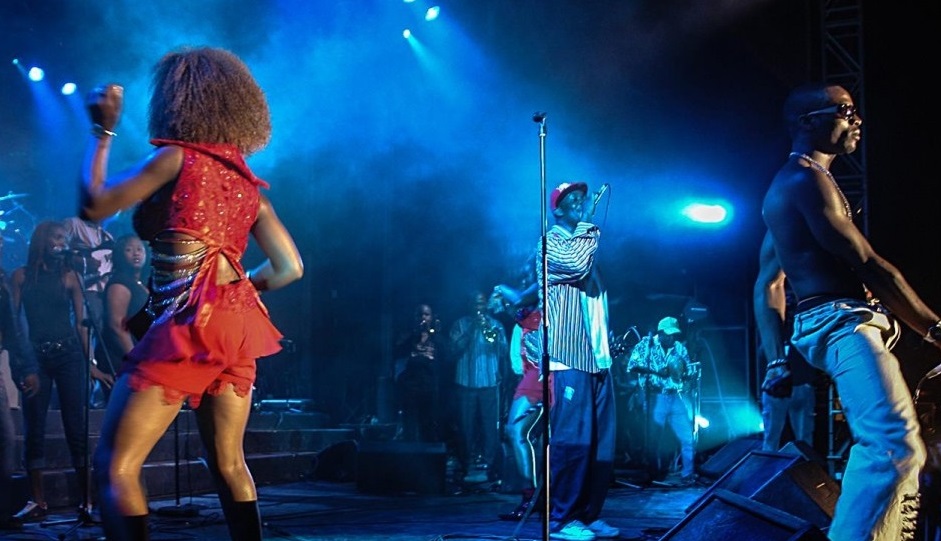 Sexual objectification is the treatment of a person as passive receptacle of another's sexual desire. Although objectification may occur for both genders, it is mostly used generically for women, who are seen as sexual commodity without recurs to their personality or dignity. This practise is most prevalent in the advertising and entertainment industry.
In an article by "a dry goods merchant"' published in page 7 of 31 January 1929 in Akede Eko, the art of beauty contest was mentioned to have become very very popular with nice people. "With little persuasion,' it is said; 'most any young lady will pose for a picture in a bathing suit to be published far and wide and seem to think of herself decent. The movies, the sender says, must take a share of the blame. Even the producer admits that decent pictures do not attract and the other kind must be produced to make the business a financial success."
From Victor Olaiya's "Ebami so fun baby yen komailo o", to King Sunny Ade's "Ina piti," sexual innuendos are abundant, and the object is women, whose anatomy is usually described in lyrical lasciviousness. In the Afro Juju of the younger Shina Peters, one cannot observe any depletion or increase in the objectification of women. Shina replied critics in one of his subsequent songs, referring to older artists who he apparently took after. With the dawn of Maryam Babangida's Better Life for Women program, he switched gear, to be politically correct. Although he stated there are women of knowledge in Nigeria, and advocated them to be given a chance even to rule, he relapsed into his old habit within the same album, sarcastically justifying their materialism, a phenomenon which in turn enables their objectification.
In the generation of entertainers that followed, objectification reached a new height and there were extreme cases where women were displayed dancing in what seem like cages. While the older juju or fuji singers buoyed lewd imaginations with lyrics, D'Banj, Olu Maintain, and the likes featured vixens dancing provocatively usually to the amusement of a male cast of the video. Female artists like Tiwa Savage and Sheyi Shay joined the frail, and in meeting up with industry expectation persisted in self-objectification.
In interrogating the objectification of the female, Umoren Ekpootu of the University of Port Harcourt finds that commercial sex has been read as locking women further into male-defined sexual practises, a social mechanism of a male-dominated society used for the subjugation of the female.