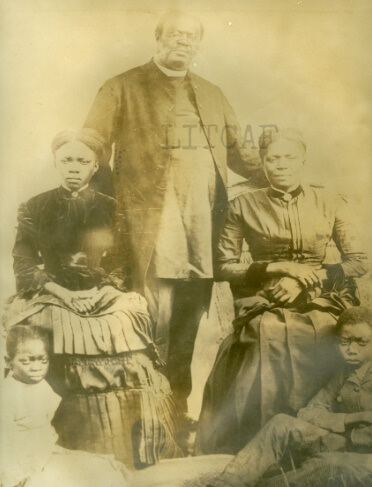 Samuel Johnson was an historian and Anglican minister known for his authorship of the standard reference for the History of the Yorubas. Born in 1846 to Yoruba Sierra Leonean returnees in the lineage of the one of the Alaafin of the Oyo Empire, Abiodun. The Johnsons moved to Ibadan when Samuel was eleven years old. Three years later, the Ibadan-Ijaiye war broke out, thereby prolonging the family's planned stay in Ibadan. It was wars such as this that instilled in the young Johnson of the need to heal the Yoruba nation, because he was conscious of the glory of the defunct kingdom. From 1863 to 1865 he completed his education at the CMS Training Institution in Abeokuta.
Samuel had shown interests in history with his awkwardly written first journal created when he was a young school master of twenty-four. His interest would be fully stirred with the fratricidal wars in the Yoruba country that he observed and he dedicated himself to the healing of the land. After working under the Anglican Mission in Ibadan for roughly a decade, he became a catechist and was involved in diplomatic efforts. With Charles Phillip, he served as an emissary of the British in an effort to persuade Ibadan and Ekitiparapo to put an end to the Kiriji war.
Samuel Johnson was transferred to Oyo in 1885 for evangelistic work. He was ordained in 1886 and became a pastor in Oyo a year later. Though Johnson completed his History at Oyo, where he was pastor for the last fifteen years of his life, the manuscript which he finished in 1897 was mysteriously misplaced in London by the publisher the work was originally sent. Samuel Johnson died in 1901, not living to see his work published, but his medical doctor brother, Obadaih Johnson, with whom he had composed a few chapters, recompiled the text from his notes, thereby enabling the 1921 publishing of the work.