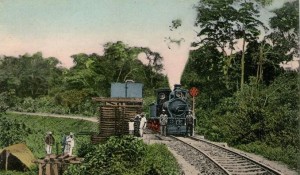 Salami Agbaje, industrial magnate of the Ibadan colonial era, son of an early Muslim convert from Iseyin was born in Lagos in c.1867. Agbaje acquired an Islamic education to the exclusion of a Western supplement due to the objection raised by his parents who were at the time contemptuous of Christianity-proselytizing Christian Mission schools. When it became necessary, Salami engaged the services of teachers and mainly through self-help, he learnt to read and write in English. Towards the end of the 19th Century, Salami left Lagos for Ibadan where he would build for himself a huge business empire rivaled by only a few.
Although Salami had entered Ibadan with the intention of making a living as a tailor, he encountered difficulties getting started. There were many established tailors and he was unknown in the vast market. In 1901 when railway form Lagos reached Ibadan, and planks made from timber were to be used for lining the rails, Salami took to logging. Although this held little attraction for him, he was able to raise some capital with which he would begin the sale of agricultural produce.
Salami bought Cocoa, Palm Kernel, and many other items from farmers in the interior and sold to European firms who shipped them abroad. Even though the post-1920 business climate disfavored importation and expunged the profitability of importation for the African trader, Salami attempted to export cocoa acquired form Ibadan and neighboring towns which amounted to thousands of tons- a risky venture at the time of the First World War. He sold at great profit after a short impediment caused by the war. He also imported goods from Europe, being one of the very few Nigerians having enough capital to so do. Salami aptly mitigated challenges portended by intimidating competition from the likes of Patterson and Zochonis Ltd. and John Holt & Co. Ltd. by for example, regularly publicizing his business. Several issues of the Yoruba News in the mid-1920s are seen to have carried his company's advertisements at the front page. Salami's transport business was faced with stiff opposition. As a man of sharp acumen, however, he quickly dissolved his disadvantages by setting up a mechanical garage for servicing his vehicle and those of members of the public.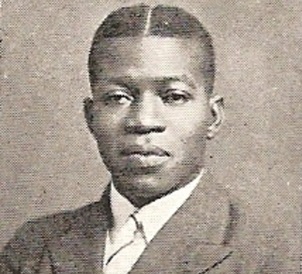 In Ibadan, Salami became popular for his wealth and mastery of trade. The chieftaincy bestowed him puts him in the line of succession to Ibadan throne- a prospect members of the public bitterly objected to because of his hesitance in sharing from his largess to help the needy as was customary of successful people in the community. Salami died in 1953.