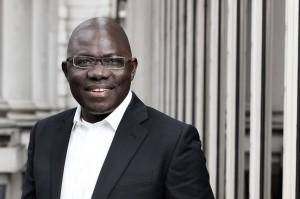 Remi Babalola is a banker and politician from Ibadan. Remi was born in 1964 into a polygamous family with little means, where education wasn't much of a priority. His value for education apparently developed from his mother's drive in funding even her female children's education up till the tertiary level. Remi studied at the Lagos and Ibadan universities. He also attended the Lagos Business School. At his first job in PriceWatershouse and Arthur Andensen, his abilities had become sharpened.
While at Zenith Bank as Financial Controller and Chief Strategist of, he was responsible for Bankwide planning and budgetary process, Domestic Treasury and FX management support, establishment and coordination of the profit centre concept. He pioneered some Profit Centres of the Bank. In his position as the Deputy General Manager (DGM) and Divisional Head of Corporate Planning & Group Coordination of the First Bank his focus was in turning the Bank into a leader of the Nigerian financial landscape. This was before his appointment to the board as executive director in charge of Lagos and West business as well as consumer Banking and electronic payments. He is to be known in the industry for value management in generating consistent returns with sustained earnings.
Between 2007 and 2010 Remi was part of the committee responsible for the distribution of revenue to the three federating units of Nigeria. He was also appointed to several government special task committees. At his primary post as the Nigerian Minister of State for Finance, a second, the supervising minister of the federal capital territory was added in 2008. Generally considered a technocrat in government employ, Babalola's appointment as minister ended with his resignation, done on health grounds.