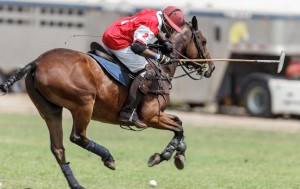 Polo is a team sport played on horse backs. Its objective is to score goals against the opponent team by driving the small ball into the opposing team's goal using the mallet, a heavy stick with a thick end.
Although the Polo game was said to have begun in ancient Iran during the glorious times of the Median and Persian Empire, it was the British that spread the game around the world. A couple of British soldiers had introduced the game among their peers in the 186os in England. By 1904, it arrived Nigeria, but only expatriates were commonly seen on Lagos game grounds. This changed in 1958 when Dr. Oladele da Rochas Afoda, a prominent businessman, became the first Nigerian member of the Lagos Polo Club. At inception, the game was played on an airstrip shared between the Lagos Polo Club and Ikoyi Club. It was not until 1914 that the game began to take its present shape. That year, the King of Germany presented a sterling silver Cup as the price for the championship between Nigeria and the German Cameroon's.
The Lagos Polo Club, once made up of only playing field, the clubhouse and temporary stables, was redeveloped with the opening of a new clubhouse in 1949 but it was not until the late 1960s and the '70s that the club became very prominent with the then young and ebullient Head of State, Yakubu Gowon spending his spare time on the field playing polo. This attracted many top government officials and business moguls to the game. Unlike Manipur, India, Polo game is popular only among the elite in Lagos.