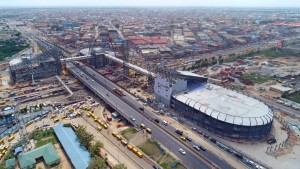 Oshodi in Lagos, is a densely populated and centrally located district. Although Oshodi evolved in modern times near the more traditional Mafoluku community, it has in time encompassed Mafoluku itself. Oshodi is site of Nigeria's oldest modern markets, like the one officially opened in 1933 by the colonial governor, De Charles Cameroon. The relative cheapness of goods and services obtained in these markets contributes to the once uncontrollable and unplanned growth of the area. Oshodi was noted for the most part of post-independence Nigeria for hooliganism, motorway trading, and environmental pollution. The place was transformed into a more comely sight by the Fashola administration that came into office in 2007.
 

Hotels around Oshodi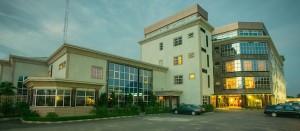 D'Palms Airport Hotel is located at Ajao Estate in Lagos. Tasteful D'Palms offers lodging to tourists and corporate clients specifically due to its location. There is a Restaurant, Swimming Pool, Conference Hall and a sports bar. Rooms vary from the Standard package to the Executive Suite.
Contact: 10-12 Kolawole Shonibare Street Ajao Estate. Lagos
 

 
Ibis Lagos Airport Hotel is located 5 minutes away from the Murtala Mohammed Airport. This hotel comprises of 199 rooms, a fitness center, swimming pool, spa, and a restaurant. The hotel specifically caters for individual and business travellers.
Contact: Murtala Muhammed International Airport Rd, Ajao Estate, Lagos.