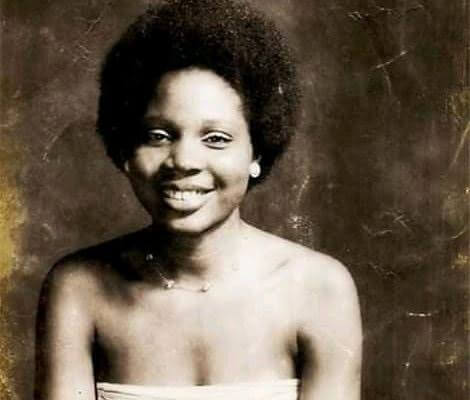 Onyeka Onwenu; legend of Nigeria's music industry and multiple award-winning songstress, fondly called the Elegant Stallion. Onyeka was known also to a generation of Nigerians as a broadcaster, and lastly, an actress. Onyeka took part in Half of a Yellow Sun, the movie adaptation of Chimamanda Adichie's novel which came out in 2014.
Born 31 January, 1952 in Ideato, Imo State, Onyeka was educated at St. Cyprian's School, Amumara; Amumara Girls' Secondary School, Mbaise; Zixton Grammar School, Ozubulu, Anambra State[i] . Her conservative mother was widowed at 36. Between 1971 and 72, Onyeka went to The Baldwin School, Bryan Maw, Pennsylvania.  She went ahead to study in some good schools in the United States. She studied Mass Communications and International Relations at Wesley College, Massachusetts, United States; 1972-76, New School for Social Research, New York, USA, 1977-79,  obtaining master's degree in media studies.
While doing graduate work at the New School for Social Research in Media Studies, Onyeka worked  at the UN as a tour guide – taking people around the UN and explaining the functions of the organisation to them. Guides were trained and briefed every morning about what was going on in the world and in connection with the UN.  She talked about what was happening in South Africa and she would attend the General Assembly, Security Council, the Economic Council meetings and worked with UN radio at her spare time[ii]. She started her career with the British Broadcasting corporation, BBC as a staff of the public information, United Nations, UN, 1977 -1979. She returned to Nigeria and joined the Nigerian Television Authority, NTA, as a broadcaster in 1980. She also worked at the Anambra State Television[iii]. During her days at the NTA, she was often intimidating because of the depth she went in  researching who she was assigned to interview  and on  the issues at stake.
Onwenu veered into music in 1982 when she released her debut album; Walk Right Back To me. Sunny Okosun wrote most of her songs in her first album with him. They were mostly his old songs which she adapted. For her second album, and subsequent ones she did the writing. Other popular songs by her include  One Love, Choices and Wait For Me duet with King Sunny Ade. Onwenu's excellent performance attracted several awards including the best artiste by Performing Musicians Association of Nigeria in 1988; Global Media Awards by Population Institute and Pan African Art and Music Awards[iv]. She was awarded the life time special recognition honour in the 2007 Nigeria Music Award[v] . Popular child gospel star, Benedicta Okojie considered her a source of inspiration[vi].
[i] The News February 2, 2009
[ii] Newswatch April 2013
[iii] TELL January 26, 2004
[iv] Insider February 11, 2008
[v] The News June 7, 2007
[vi] Tell May 3, 2004