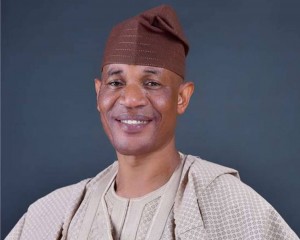 Olusola Oke; Ondo state politician and lawyer. Oke was the National Legal Adviser of the PDP between 2008 and 2012. He was elected into the House of Representatives from representing Ilaie/Ese-Odo Constituency in 1992. In 2000, he was appointed into the pioneer board of the Niger Delta Development Commission (NDDC). At NDDC, his team executed over 250 projects. In 2004, he was appointed as the Executive Chairman of the Ondo State Oil Producing Areas Development Commission (OSOPADEC).
In 2005, Olusola Oke served in the National Political Reform Conference and in 2007, he served as a member of the Presidential Technical Committee on Niger Delta. Oke was a governorship candidate in the 2012 election. He was a top contender for the APC ticket. He decamped to tire AD after the APC primary- As a grassroots politician, Oke picked another popular politician and former member of the House of Representatives, Ganny Dauda from Akoko Division, as his running.
Oke was born on April 7, 1956 Ilowo, a coastal town in Ilaje Local government Area. His father was from Ilaje and his mother hailed from Imoru, Ose Local Government Area. He attended UNA Primary School, Ode-Ilowo between 1961-1963. At age seven, he dropped out of school in 1963 and became a professional fisherman, who lived and earned his living from the creek of Ilaje and its environs. His quest for knowledge compelled nim to abandon fishing to the amazement of his fishermen colleagues and returned to Methodist Primary School, Ilepete in 1973 to complete his primary education.
Olusola Oke went to to Methodist Secondary Modern School, Ilepete where he graduated in 1976. He attended Ilaje Grammar School, Atijere, Ilaje Local Government where he bagged his WASC in 1980. Oke taught briefly as an auxiliary Teacher at Happy City College Ayetero, Ilaje Local Government and Methodist High School, Okitipupa. In October 1981, he was admitted to Ondo State School of Arts and Science, Ikare where he was, when the prestigious University of Ife offered him admission in 1982 to study law. In 1986, he proceeded to the Nigerian Law School and was called to the bar in 1987.
Olusola Oke joined Olufemi Lanlehin and Co., a law firm in Ikeja, Lagos in 1987. From there, he moved to Okitipupa to establish Olusola Oke and Associates on July 14,1988. In 1996, he became the Secretary of the Nigerian Bar Association, Okitipupa Branch. Between 1997 and 2000, he was the Chairman NBA, Okitipupa Branch. Also, between 1997 and 2000, he was a member of the National Executive Committee of NBA. His professional practice provided the platform that earned him the opportunity to blossom in politics.
NATION, 24 October, 2016