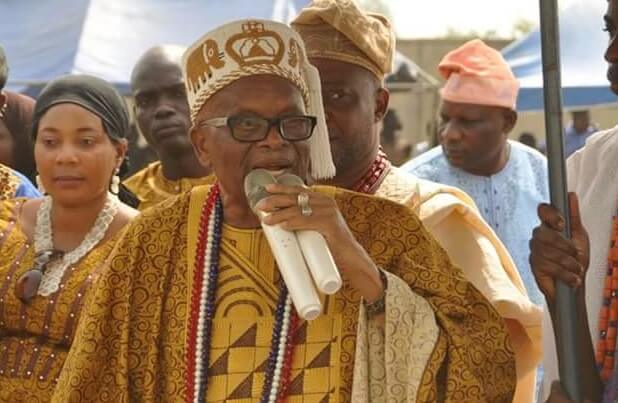 Olusanya Adegboyega Dosunmu; Amororo II, is the 13th Olowu of Owu;  a direct descendant of a past Oba. The political terrain in Abeokuta witnessed Oba Olusanya Dosunmu's luminous footprints when, in 1976, he emerged the Council chairman and oversaw significant developments in the area, including construction of roads and provision of basic amenities and social infrastructure.
 
Origin
Olusanya Dosunmu was born on 7 April 1935 to the family tree of Oba Adesunmbo Dosunmu, Amororo I, who reigned between 1918 and 1924. His father was Prince Benjamin Okelana Dosunmu while his mother was Alice Omotunde Dosunmu of Igbo Aje, llaro.
 
Places of Growth
Adegboyega Dosunmu attended Owu Baptist Day School for his primary education from 1941, and proceeded to Baptist Boys' High School, Abeokuta for his secondary education in 1950. While he was diligent in formal western education, he also got early tutelage in administration and palace rudiments and courtesies during his stay in the palace as Omoba. In 1956, Prince Dosunmu enrolled for evening classes at Kings' College, Lagos and obtained his A' Level certificate.
 
Education
Acting on advice of his friend and mentor, Dr. Christopher Kolade, Nigerian High Commissioner to the UK, the young Dosunmu undertook a course in Drama and Television Production at Heydon College of Technology, London, in 1963. After graduation, he worked with Dennis Duerden and directed two plays at Hampstead Theatre, London.
 
Experience
The young Owu prince got his professional breakthrough when Dr. Kolade recruited him from England in 1967 into the National Broadcasting Service, NBS, to establish Drama, Art and Cultural productions for television in Nigeria. He then teamed up with prominent TV personality, Segun Olusola and like minds in the then nascent broadcast industry in the country to pioneer some innovative and creative ideas which set the tone for a flourishing industry within four months. He left active service in 1975 to set up his own private production outfit, churning out feature films as an independent producer. Among his productions was Dinner With The Devil, which was the first feature film entirely Nigerian produced from script to screen. He also directed the official film of Festac '77 and many other documentary and business films[i].
 
[i] The News 13 October, 2008