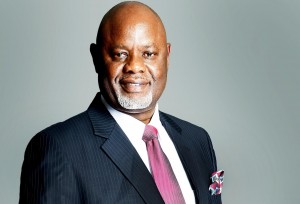 OGBEIFUN Greg Utoniwen; Icon of the Nigerian maritime industry. Ogbeifun's company execute projects for multinational companies in oil and gas. Following the dearth of viable ship repair yards in the country, he incorporated Starzs Marine Incorporated in 1992 to set up a shipyard: the Starzs Shipyard in Orsne Oil and Gas Free Zone, near Port Harcourt.
Education
Ogbeifun obtained WASC grade one with six distinctions in 1969 and HSC in 1971 from Edo College, Benin City. He was sent to the UK on scholarship by Shell BP Nigeria to study marine engineering and ship survey in 1972. He went to the School of Maritime Studies, Plymouth (1972-74) and Liverpool Polytechnic (1979). Ogeifun also studied at Southshields College of Technology (1980-1981). And as part of his practical training, he served on-board various tankers such as Shell Tankers (UK) Ltd and Arab Maritime Petroleum Transport Company Ltd., Kuwait. In the end, he obtained the British Department of Trade First Class Engineering Certificate of Competency combined (steam and motor).
Travels
Ogbeifun studied in the U.K from 1972 and worked for a couple of companies abroad before returning home to Nigeria in 1983.
EXPERIENCE
When Ogbeifun returned to Nigeria in 1983 he took up appointment with Ocean Inchcape (Nig.) Ltd., (OIL) where he served in various top positions before resigning to start the Starzs group in 1986[i].
 
[i] The News October 10, 2005