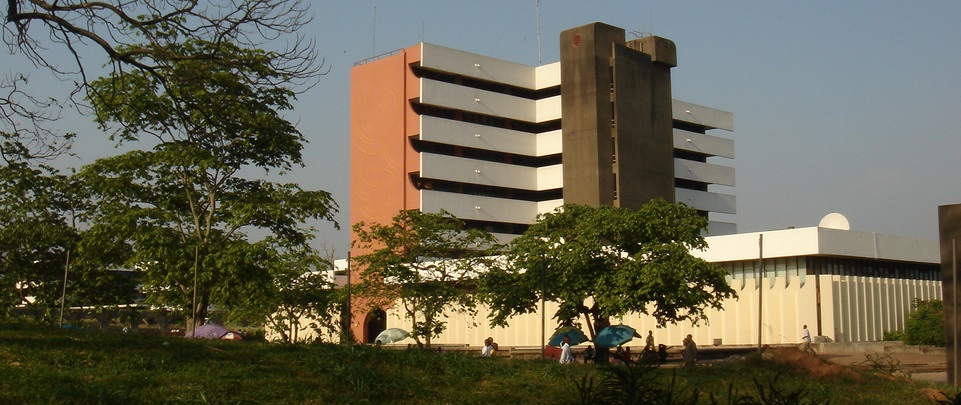 Obafemi Awolowo University, University in Ile-Ife, founded in 1962. The campus is believed to be one of the most beautiful in Africa. About seventy Undergraduate and Postgraduate courses are offered. The University was for most part of the 2000s notorious for irregularities in calendar due to external causes as well as its own complex structure. Admission into Undergraduate studies is through success in Ordinary level exam, and the Unified Tertiary Matriculation Examination. An internal test is then conducted to make final decisions on whom to admit among applicants.
In 2002, the University's Teaching Hospital blazed the trail in renal transplant among public tertiary health institutions. Since then, it has done more than 12 other transplants. Also, a team of surgeons of the same hospital have successfully separated a sesame twin.
First year
In anticipation of an independent Nigeria, the British had set up a committee to determine the fate of post-secondary education in the country for the next two decades. There was a pressing need to establish more institutions of higher learning, as the one at Ibadan was neither big enough to accommodate the visions of the big, promising country, nor extensive enough to train in all needed professions. Law, Pharmacy and Engineering professors or facilities, for example, were not available in the premier institution at Ibadan. The 1959 commission, headed by Eric Ashbly recommended for a University in the North, East and then, a sub-University in the Lagos protectorate. There was already a University in Ibadan, and the Eric committee judged it fair to look elsewhere.
The government of the Western region of Nigeria, however, proglumated a law establishing a University in Ile-Ife, the traditional place of origin of the Yoruba people, thereby relieving themselves of the anxiety of looking up to the Federal Government for such important decision. Lectures commenced in a temporary site, in Ibadan branch of Nigeria College of Arts, Science and Technology in 1962 as an ambitious plan is being pursued for a permanent site in Ile-Ife.
The OAU Ife plan had been developed in part by the renowned Israeli architect, Areih Sharon, the same man who planned many structures in Jerusalem. The brilliant conceptualization of Obafemi Awolowo and Ladoke Akintola, both regional leaders at their time continue to be seen as a masterpiece. The innovative curriculum of the University's Heath faculty, started in 1970 has been adopted by the World Heath Organization. What started as a protest to the Federal government has in time, become a model. The University was taken over by the central military government in 1975 and the name was changed from University of Ife to Obafemi Awolowo University in 1987, to honor one of its founding fathers, Awolowo, who died in that year.
In 10 July 1999, a group of gunmen believed to be cultists murdered Student Union leaders George Iwilade, Yemi Ajiteru, and three others in apparent reprisal against ongoing advocacy against cult activities on campus. Union continues to suppress anti-social activities fostering a reputation of peace for the post-July 10 campus.