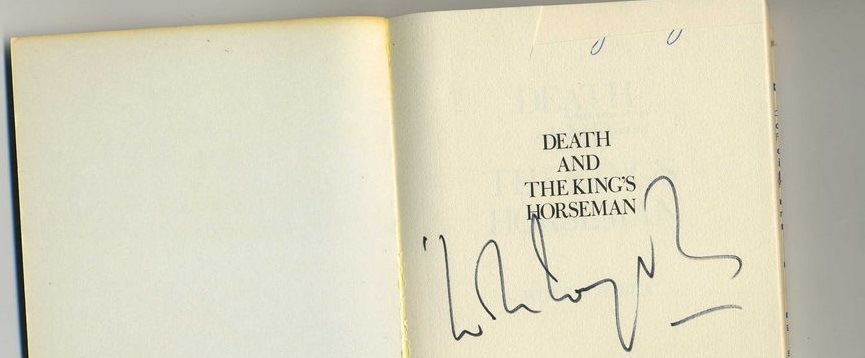 Oba Waja is a play by Duro Ladipo, based on an incident that unsettled the ancient city of Oyo in 1946, when a British civil servant prevented the sacrificial suicide of a town chief, Elesin, who was ritually prepared to obey custom and follow his late king to the grave. This third play by Ladipo, according to a researcher on West African literature, Adrian Roscoe, demonstrates the strength and adaptability of Yoruba drama, and suggests the solid foundations on which the English-speaking dramatists can build.
Oba Waja tells the story of this Abobaku, meaning one who is required by custom to die with the king, who, due to the interference of a British District Officer, became doubtful of the duty of his office, a most shameful thing to his honor and his family. Disgusted by a father, who is seen as breaking faith with tradition, Dawodu decides to take upon himself the burden of the office, insulting his father till his last breath, for being cowardly. Elesin took his own life as he was supposed to, but his honor was already gone, and he had also lost a child. "This is the white man's doing,' he cried, 'the British official, trying to save one life, has caused two deaths."
A similar characterization of this incident in Oyo during the colonial era was dramatized in Wole Soyinka's Death and the King's Horseman.