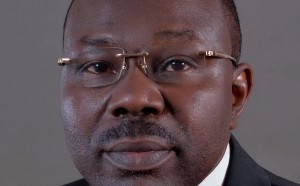 Muiz Banire; Nigerian lawyer and politician who was legal counsel to the All Progressive Party, APP in 2015. Banire who is also a researcher, published books in his area of specialisation. These include the Nigerian Law of Dusts-, The Blue Book 2004: Practical Approach To The High Court of Lagos State (Civil Procedure) Rules as well as Land Management in Nigeria: Towards a New Legal Framework.
Childhood
From primary school, Banire had taken a liking to the title "Chief Justice", which was then held by Justice Fatayi-Williams and from then on had started adding the prefix to his name.
Education
Banire  graduated with a Bachelor of Law degree at the University of Lagos in 1988 made sure he went further to acquire the Master and Ph.D with specialisation in Property Law, all from the same university.
Lawyer
After his LL.M in 1991, Muiz Banire took up a teaching appointment at the institution's Department of Private & Property Law in the Faculty of Law, taking courses in Land Law, Equity and Trust, Secured Credit Transactions, in addition to Planning and Compulsory Acquisition. As an associate member of the Chartered Institute of Arbitrators as well as that of the Institute of Chartered Secretaries and Administrators of Nigeria, was an examiner for ICAN and moderator of the Chartered Institute of Insurers.
Muiz Banire founded M.A. Banire & Associates, a firm of solicitors where he practiced law until 1999 when he was invited into the government of Governor Bola Tinubu as the Commissioner for Special Duties. The following year, he was posted to the Transportation Ministry where he served the rest of the first term and the second term of Tinubu's tenure. He was also appointed to head Ministry of Environment by Governor Babatunde Fashola.