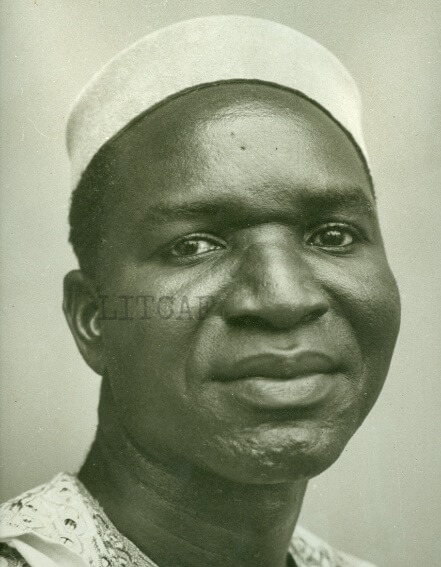 Adekunle Ajasin was a politician, who as follower of Obafemi Awolowo had the distinction of being architect of the free education which transformed the old Western region. Ajasin was also governor of Ondo State from 1979 to 1983. In 1962 he had become the President of Egbe Omo Oduduwa and with the passing of Chief Obafemi Awolowo in 1987, the leadership of Awo's political family naturally fell on him.
Born 1908 in Owo, Ajasin entered St. Andrew's College, Oyo in 1923. From December 1927 when he passed out, he was posted by his Christian Missionary Society sponsor to teach at Warri and then Sapele where he was Headmaster. From 1943-46, he was in the Fourah Bay College, Freetown, Sierra Leone for a course in education and after graduation did a Post Graduate course at the University of London. Ajasin became principal of Imade College, Owo, in 1947.There, the myth around him grew, easing his transformation into a political leader of the town.
From the lowest ranks he rose, winning election as a ward Councilor, District Council Chairman, Divisional Council Chairman, Federal Legislator and finally, Governor of the old Ondo State. His administration was well commended and attempts to rig the 1983 elections in favour of his opponent and former deputy, Omoboriowo, was met with violent resistance. Shortly after his mandate was restored by the Supreme Court, the military struck, putting an end to the democratic dispensation in which he was part.
 
Statesmanship
After the second republic, Ajasin spent the rest of his life as a statesman. The unfolding transition program of General Ibrahim Babangida saw him become the rallying point for progressive political forces in Nigeria which culminated in the victory of the Social Democratic Party (SDP) in the Presidential Elections of 1993. With the cancellation of election results by the military he withdrew fully into opposition. He dialogued with Nigeria's Head of State, General Sanni Abacha a couple of times; and in hailing health convened the first ever summit of Politicians in December of 1995. Ajasin died in October 1997. The state university which he established as governor in 1982 was transferred to the new Ekiti state carved out of the old Ondo he governed but a new state university, established by his political subordinate, Adebayo Adefarati, who also became governor, was named after him in December 1999.