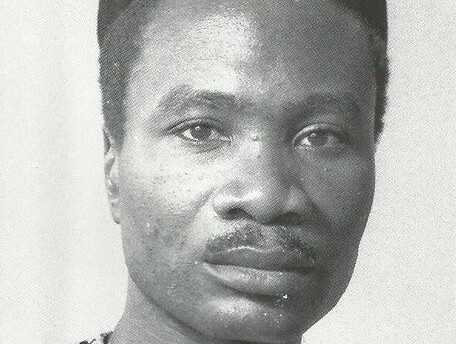 MAJEKODUNMI Moses Adekoyejo, State of Emergency era Administrator of the Western region of Nigeria. Under him, Awolowo, reported by the police as having large meetings which they feared might get out of hands was restricted to an inn in Lekki, and to create a balance, Akintola was sent to Olokomeji. His conviction, however, was that Awolowo, not Akintola, defied provisions of their confinement. As crisis in the west degenerated even further, a coup de tat which claimed the lives of many figures of the first republic was hatched on 15 January 1966. Coup plotters who were supposed to be Majekodunmi's assailants had retreated on seeing soldiers at his compound. He lived another forty-six years making his mark in policy formulation concerning Public Health in Nigeria.
 
Origin
Majekodunmi of Ikereku, Adekoyejo's grandfather, who hailed from the family of Osile of Oko was recorded by Egba historian Ajisafe to have fought in Ijaiye War. He was also dispatched by Alake Okukenu to fight marauders in Egbado and Ibarapa towns. He fought against Dahomey invasions in 1851 and 1864. He was also among the Egba force that finally chased the Dahomians back to their territory in 1874. Though not a Christian he is said to have been supportive of efforts to protect the church at Ikija during the Ifole Crisis in 1867. His tenth child, Ijaola, born in 1866 to him by one of his many wives, a princess from Iyagba in present Kogi State, was Adekoyejo's own father. Ijaola was baptized as James Bernad Majekodunmi. Though born in Abeokuta, he left for Lagos to school, and thereafter worked at R.W. Blaize's company before returning to set up a business in Abeokuta. His marriage to Oladunni, from the family of the Oluwo Soetan of Keesi was briefly dissolved following his church's crusade against polygamy. Dr. Majekodunmi was born following their reconciliation, as the fifth son of the father and fifth child of the mother.
 
Places of Growth
'Koyejo Majekodunmi was born in his father's so called Lion Building in Abeokuta on 17th August, 1916. With his many siblings and cousins who lived in his father's compound, he attended the primary school attached to the family's Holy Trinity Church in Ikereku. Occasionally he would visit after school, the Iberekodo market where his mother sold plates and dishes. On Sundays, he would trek to St. Peter's Cathedral with his father who chooses to forgo the vehicle in his trip to service. In 1929 he enrolled at Abeokuta Grammar School whose principal at the time was Rev. W.R.B. Kuye. He left home for the first time when he went to St. Gregory's College, Lagos in 1931.
Relationships
Childhood
The expansive family house close to a course of the Ogun River provided Majekodunmi with pleasant family experience even though his father had many wives and children old enough to be his own parents. Sunday evenings often was spent playing the piano and hymn singing with guests of his father. Majekodunmi was a favorite, and he enjoyed the trust of his father. He won the Alake's prize in a competition for all schools in Egba Native authority area, reciting the English nursery rhyme, Twinkle, Twinkle Little Star in Yoruba language. The Alake, Ladapo Ademola, who regularly visit his father will be his guest in Osogbo years later when he left Abeokuta following his abdication.
 
Family
Majekodunmi's father, Ijaola, (1866-1953) enjoyed the advantage of having schooled at Wesleyan Boys High School which afforded him the ability to communicate with European traders in Abeokuta. He eventually became successful and had multiple shops.  He had many wives too, among whom was Majekodunmi's mother, Oladunni, who died in 1964 at the age of 82. One of Majekodunmi's elder half-sister who nursed him particularly was Amelia, or Kemberi mentioned in Wole Soyinka's memoir, Ake. She was an active member of the Funmilayo Ransome-Kuti's Abeokuta Women's Union.  Father's first son, Samuel Godwin was husband to Alake Ademola's daughter and elder sister to Sir Adetokunbo Ademola.
Majekodunmi married his Irish girlfriend, Nora who followed him to Nigeria in 1944. By 1963, they were divorced, and he married in subsequent year, Katsina Saratu, daughter of Atta of Igbira. His first son by Nora, Terrence Adekoyejo joined in 1983, the Nicholas Hospital which he created. Adekoyejo died of cancer of the pancreas at the age of 49 in 1994.
 
Education
Although his Senior Cambridge Examination earned him exemption from the London Matriculation, Majoekodunmi's father, wanting him to be under the guidance of a friend, decided for Trinity College in Dublin. He returned in 1943 with an M.D. degree. Five years later, he returned to study for a master's degree in obstetrics and gynaecology in same Trinity College.
 
Medicine
With the help of Ladipo Solanke who put up a fight from London, Majekodunmi was able to skip discrepancy in terms of employment which characterized colonial government medical service. Being a pediatric, a specialty not well understood in Nigeria at the time, he was seconded to a new maternity hospital in Calabar.  With little experience he had successfully performed one of the most difficult operations in gynaecology; a total hysterectomy for cancer of the uterus confirmed by biopsy, with his patient living for several years afterward.
In 1947 he was transferred to Osogbo to head the General Hospital and government dispensaries down to Okuku, and Ogbomoso, Ilesa, and Ife.  There he observed cases of sub-acute intussusception which he reported in the British Medical Journal in 1948. On his return from Dublin after earning a master's degree, he was transferred to a maternity hospital at Massey Street in Lagos as Specialist Obstetrician-in-charge. When Tafa Balewa's NPC won 1959 elections, he was appointed senator and Minister of State for the Army. In July 1961 he was moved to the Health ministry which he had asked to be when Balewa first mooted the idea of co-opting him in the federal government he hoped to lead. When political crisis in the West got to its head in 1962, Balewa appointed him Administrator of the region as he declared a state of emergency. After the government of Balewa was removed violently in a coup, Majekodunmi took a long vacation abroad. At his return he secured a loan and built the Nicholas Hospital.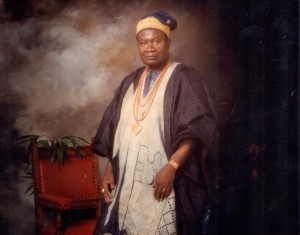 Travels
Majekodunmi's first travels was for his medical studies. As first republic Minster of Health, he went on a research tour to Israel, where he learnt about the country's medical organization and social services. He also toured the U.K., U.S., and Canada. The Health Services bill he tabled to the parliament, largely inspired by his experience in these travels, met with brick walls.
 
Contemporaries
While preparing to return to Nigeria, after his study in the U.K., Majekodunmi shared a flat with Dr. Oni Akerele trying to overturn his conviction in a criminal negligence case that had to do with death of children administered with the drug, sobita. Simeon Adebo, the UN Nigerian Representative was a year senior at Abeokuta Grammar School. While in Calabar in 1946 he hosted Nnamdi Azikiwe, who had just succeeded to the leadership of the NCNC, to become Nigeria's first president at independence. At the Massey street hospital where he worked form late 1940s, he had the distinction of working with important persons in Nigerian medical history, like Abimbola Awoliyi who was Nigeria's first female medical doctor, J.O.J Okezie, who was Commissioner of Health under General Gowon, Ladipo Maja, who later went into private practice. He also made acquaintance of J.K Randle in the Lagos Island Club which he joined in 1949. He met Tafa Balewa shortly after the Queen of England's visit in 1956, and Awolowo through his friend, Bode Thomas. When Balewa tipped him as emergency Administrator of the Western region, Murtala Mohammed, who later became military Head of State, served his aid-de-camp.
Motivation
Majekodunmi decided to become a doctor while still in the primary school apparently due to influence of brother, Charles Afolabi who was a medical student, to qualify in 1931 as the family's first. As he passed by the doctors house blocks of flats in front of the Broad Street prison, he often sighted Samuel Manuwa and Richard Savage who resided there and was impressed by their white attire and dangling stethoscopes. He was awed knowing they were fellows of the prestigious Royal College of Surgeons of Edinburgh.
 
Accomplishments
As a young doctor, Majekodunmi responded to the cultural abuse which led to several deaths by writing a play in 1944, Behold the key, to educate locals. Renowned playwright, J.P. Clark produced the play again forty years later. The Medical Practitioners Act, which guides discipline and training of different cadres medical practitioners were his making. In 1987 he was installed as Chancellor of the Ogun State University.