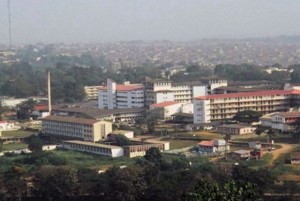 Lokoja; the capital of Kogi State, a state carved out of Kwara and Benue State in 1991. The magnificent rivers Niger and Benue meet in Lokoja, forming the famous confluence from which Kogi derives its official sobriquet; The confluence state. Kogi is contiguous to nine states in Nigeria and is essentially a transit route to 16 other states including the Federal Capital, Abuja, which is 201 kilometres or three hours far, by road . Lokoja on the other hand also have some strategic inroads to five out of six geopolitical zones of the country.
According to European historical records, Lokoja is said to have been founded by William Balfour Baikie, although in reality, there had been indigenous people who had been living in the area for thousands of years before the arrival of the Europeans. The town grew to become a cosmopolitan settlement peopled mostly by different ethnic groups from the Middle Belt and the far North. This cosmopolitan nature has remained to date, but not with its own ripple effects, different ethnic groups, for example, notably the Oworo, Nupe, Igbirra, Hausa, laying claim to ownership. Lokoja, the Kogi State capital, remains one of the most important historical cities in Nigeria.
The first primary school in Northern Nigeria was built in Lokoja in 1906. The first hospital preceded this by two years.  Lokoja also served as a commercial rendezvous during the east west kola nut trade in West Africa. Lokoja was distribution centre for agricultural products, chiefly cotton. Expectedly, she had food processing industries as well. Although, Lokoja is a major historical trading city, unfortunately, her national stature has diminished. Ajaokuta steel mill, which is to be served by the abundant Iron Ore deposits, has found its presence in the city and, more recently, the Dangote cement factory. The steel revolution may still happen as the Nigerian government has  recently rekindled interest in bringing the steel mill there and revive some of its other industries which are no longer in production.
 
 
Lokoja known for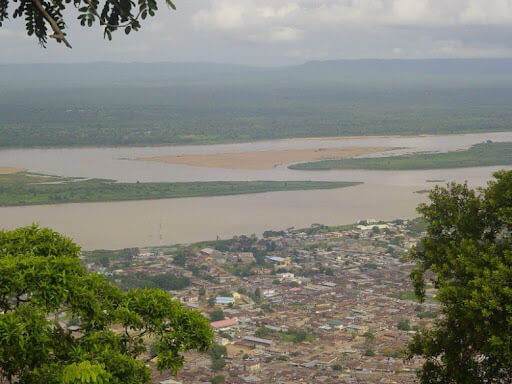 Geography
Lokoja is surrounded by hills and bordered to the North by both Rivers Niger and Benue. The town is sandwiched between the slopes of the hill range called Mountain Patti, and its strategic location was formed as a refuge camp for people fleeing for safety from many invading and marauding forces from the North. Lokoja is dominated by undulating landscapes which are broken by hills, forming resistant rocks. Generally, Lokoja is hot almost all year round[i]. It is a tropical weather. Population in the urban area which was 247,000 (2006 est.) is now estimated at 741,000 (2021)[ii].
 
Colonial Legacies
With numerous colonial monuments and institutions erected as far back as the 1890s by the colonial overlords led by Lord Frederick Lugard. After the amalgamation of Southern and Northern protectorates in 1914, the new Governor General, Lugard ruled Nigeria from Lokoja. Due to prevalent tropical diseases at the time, the capital was moved to Zungeru, Niger State in 1904. Lokoja was left with quite enough structures erected to make the town remain up till today one of the cities with the largest number of colonial legacies in Nigeria. At the Government Reserved Area (G.R. A) in Lokoja, in 1901, Lugard built elegant staff quarters and deserving offices for colonialists who were ever eager to visit Lokoja at that time[iii].
Nigeria got its name when Flora Shaw, a journalist and the lady friend of Lord Frederick Lugard, the colonial overlord of the Nothern and Southern Protectorates, was on a visit to Lokoja. Standing on Mount Patti, she used a binocular to view the Rivers Benue and Niger. On discovering that there was a place where the two rivers met, she exclaimed to Lugard, "Here is a name for your colonial natives. It is Niger area. Then call the country Nigeria."
[i] Guardian June 22, 2013
[ii] Population Statistical Data
[iii] NATION December 7, 2014