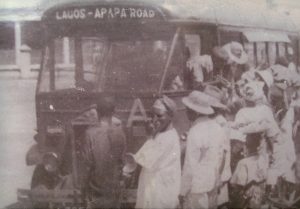 LAGOS refers to the urban area called Metropolitan Lagos, which includes both the islands of the former municipality of Lagos and the main surburbs. On December 12, 1991, the city of Lagos seized to be Nigeria's capital when federal administrative structure was relocated to Abuja. Before this time, the island municipality served both the federal, and the Lagos state government that was created in 1967, as capital. Metropolitan Lagos extends over sixteen of the twenty local government areas of Lagos State, accommodating 88% of the state population. This area encompasses the new seat of the state government; Ikeja, the islands which consists of the high-end Victoria Island, Ikoyi, Lekki-Ajah, and the mainland which extends wide into Yaba, Surulere, Mushin, Maryland, Somolu, Oshodi, Oworonsoki, Isolo, Ikotun, Agege, Iju-Ishaga, Egbeda, Ketu, Bariga, Ipaja, and Ejigbo. In 1999, the United Nations predicted that the Lagos metropolitan area which had only about 290,000 inhabitants in 1950 would exceed twenty million inhabitants by the year 2010, and then become one of the ten most populous cities in the world.  Lagos city has a considerable number of high rise buildings which dominate its skyline. Most of the tall buildings are located in the downtown Central Business District.  Lagos has one of the highest standards of living in Africa. Air as well as the sea ports is among the largest and the busiest in the continent.[i]
1991 Lagos
Without its promotional stunts, commercial plastering and facades of beauty that normally make Lagos tick, the city caught the picture of a chinaware shop which had just been ransacked by a drunken bull. That was Lagos on the days that its environment was laid bare. From Ikeja Roundabout to Oshodi, from Oshodi to Mushin, from Mushin to Yaba, from Yaba to Oyingbo and from Oyingbo to Idumota bus stop the story of Lagos was that of a city with the semblance of an oil-spillage environment. Oily sidewalks, stinking gutters, and sprawling wastes of left-overs made nonsense of the monthly ritual of environmental sanitation which was supposed to have made Lagos a neater environment.
In comparison, mainland Lagos was neater than Isale-Eko (Lagos Island). The filth that littered Mushin market, Iddo motor park and Yaba bus terminus was nothing compared with the smelling, suffocating slums that were Idumota, Kosoko Ereko and Balogun shopping centres. The high-brow business area of Broad Street was not left out either. Ugly-looking platforms and make-shift shopping furniture were stacked hapharzardiy against beautiful skyscrapers that dwarf the once-upon-a-time Yakubu Gowon Street. Physical environment was not the only ugly spot of Lagos. For the first time, the human element also came to the forefront. The homeless and the mentally handicapped literally littered the Lagos landscape. Under every flyover, there was a group of underprivileged Nigerians who were struggling to adjust -to the unusual occasion of staying "home" in broad-daylight during the 1991 census. At bus stops too, they were all over the place sitting, standing or stooping to survive the vagaries of nature.
Allen Avenue stood head and shoulder above other streets, crescents, or boulevards with its neatness and beauty. Before the census, Allen Avenue had been regarded as heaven away front heaven at night with its beautiful neon lights and state-of-the-art facades that can lure the most conservative Lagosian into its shopping malls. That is, however, the irony of Lagos. While Lagos Island exhibited the filthiest environment during the census days, mainland Ikeja glowed in t he glory of Allen's beauty and elegance[ii].
 
Environment
Lagos, as one of the big cities in the country is seriously under the siege of environmental scourge. From the 1980s, the metropolis has been reputed to be one of the dirtiest cities in the world. Successive governments made frantic efforts to reverse the situation. One of such efforts was the building of incinerators at strategic points in the city, a project that did not work. However, to complement past efforts, Governor Tinubu, on assumption of office in 1999, took it as a challenge to fight this perennial enemy. He started by introducing 'Highway Managers', drain ducks and involving the private sector in refuse disposal. Due to the attitude of residents, the metropolis of Lagos did not reflect all of those efforts. Kick Against Indiscipline, KAI with a brigade membership of 500 was inaugurated in 2003 to combat dirty habits. With arrests of 200 persons averagely per day in Yaba, CMS, Ladipo, Ojota and Oshodi, Lagos commenced the real fight against the scourge of environmental pollution [iv].
 
Water Supply
Pipe borne water was a near luxury in Lagos with factors inhibiting efficient water supply to even areas which have pipe borne water in the state being irregular power supply, water, plants operating below capacity, leakage from burst pipes, illegal connections and lack of storage. To address the problem of water shortage in Lagos, Governor Fashola administration embarked on the construction of additional 15 mini Water-Works spread across the local governments and construction of a dedicated 12.15 MW power plant for constant power supply to Adiyan, Iju and Akute water facilities, which are jointly responsible for about 90 per cent of water supply to the metropolis[iii].
 
Land
Unlike some states in the federation where crude oil is the main source of wealth, land is the big thing in Lagos. Ever since the British colonialists set foot on Lagos, the tussle for land has been fierce, an example being the Amodu Tijani Case of 1922. Fortune begun to smile on native families who resorted to litigation that went all the way to the Supreme Court, which finally released to them some substantial portions of their historical holdings to them. The Oniru Family got about 729 acres at Victoria Island Annex; the Olumegbon Family got over 500 hectares at Ajah and the Onikoyi Family secured some land situated within Ikoyi. The Oniru and the Olumegbon families went into a real estate development[v].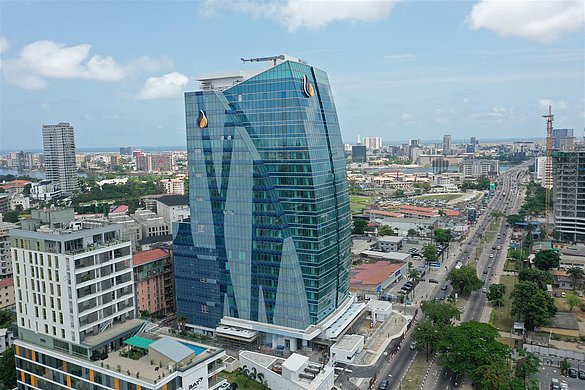 Housing
As the pioneer Chief Executive of the Federal Housing Authority, FHA, Samuel Ebie supervised the construction and allocation of the FESTAC Town flats to eligible Nigerians, after visitors to the FESTAC '77 international cultural festival – the temporary occupants – exited[vi]. Governor Jakande developed a large housing project in Amuwo Odofin[vii]. Similarly, the military government of Olagunsoye Oyinlola, like his other predecessors and successors, carried out their schemes with the Lagos State Development Corporation. Under them, local governments did their own low cost housing. Governor Fashola delivered the Ojokoro millennium Housing Scheme, Agege, Elegant Court Ikota, Oba Yekini Elegushi Estate, Lekki Phase II, Fashiro Esttae, Apapa.
 
Schools
There are four private primary and secondary schools to one government owned. Private schools traditionally are more competitive, but since the intervention of Governor Fashola, 53 per cent of Lagosians report that they prefer to have their children in state-owned primary shools as against 47 per cent that opt for private schools, while 69 per cent as against 31 per cent prefer to have their children in state-owned secondary schools[viii].
The University of Lagos, a well ranked federal institution in the region has over 35,000 students and 4,000 staffs. Yaba College of Technology, which was an offshoot of the historical Yaba Medical School has a student enrollment of 16,000. There are monotechnics at Akoka (Federal College of Education), and one at Victoria Island as well as private tertiary institutions like the prestigious Pan-African University after Ajah.
 
Landmarks
Tafa Balewa Square at Onikan, sight of Nigeria's independence ceremony in 1960 houses the old National Assembly complex, and attracts sight seers who come to behold its majestic looks. Like the TBS, the National Theatre at Iganmu suffered a period of decline, but was resuscitated through government Public-Private intervention. This iconic centre of culture was built 1976 in the shape of a military hat and boasts of a 5,000-seater main hall apart from two standard cinemas able to accommodate a large number of persons as well[ix]. Towering over the nearby Atlantic Ocean is the 352-room five star hotel, Intercontinental Lagos[x]. Also top rated is the prestigious 150-room Marrion Hotel, next door to the equally iconic Civic Centre building at Ozumba Mbadiwe in Victoria Island[xi]. Generally, Lagos has some of the most impressive buildings in Africa. NECOM House which serves as head office of the state telecommunication agency is among the continent's tallest buildings. Champaign Pearl Towers in Eko Atlantic City and the Union Bank building are also counted among the continent's top eighty.
 
Social
Lagos is known in the whole of Africa for its music and night life, which used to be located in areas around Yaba and Surulere. More night clubs sprung up in later years on the island, making Victoria Island particularly the main nightlife attraction.
Cinemas attracted massive patronage until late in the 1980s and Pen Cinema in Agege was one of the most famous landmarks in the Lagos metropolis[xii]. There was a period of interregnum when home videos became popular, with English speaking videos dominated by the Igbos and the Yoruba speaking ones enjoying wide patronage. From 2006, the Cinema made a comeback with the establishment of Silverbird Cinemas at the Galleria and others like Nu Metro, and Genesis. Nigerian films were not shown but this changed some ten years later when Funke Akindele's productions, Mo Abudu's, and Toyin Abraham's films began to top the charts with ticket sales running into respectable figures. Lagos is the centre of the world's third largest film industry, called the Nollywood.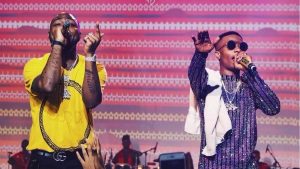 Pop Culture
Lagos is the home of world renowned Afrobeat. D'Banj, a charismatic Nigerian singer delivered in a combination of Yoruba, English and Pidgin to achieve global attention with 2012 smash-hit, Oliver Twist, which sold more than 11 million copies worldwide and debuted at number 9 on the UK national charts just behind the likes of Rihnnna and Tulisa[xiii]. So came a wave of home return of persons with bourgeoning musical careers, including Banky W and Tiwa Savage. Wizkid Dayo rose to bag several international awards, and to be recognized globally, as hundreds more like the fiercely talented Davido, Yemi Alade, Olamide, Mayorkun, Tu Face, and P-Square. New entrants like Grammy Awardees Burna Boy and Tems, including the sensational Ayra Star, product of celebrity music producer, Don Jazzy, have established the leadership of Lagos in culture and music of Africa.
 
Security
Military administration of Oyinlola came up with the idea of floating an effective, well-kitted, mobile security outfit code-named Operation Sweep in 1995. Before this time, Lagos was a hotbed of criminal activities. Operation Sweep, a joint task force of all the armed forces and the police patrolled the community 24 hours.  With that, criminals were effectively swept out of the city. Successor, Col. Buba Marwa, sustained the outfit and passed it on to Bola Tinubu in 1999[xiv].
 
Roads
Traffic
As Governor Tinubu resumed the second term of his tenure, a traffic law which people initially reacted vehemently against was enacted. That was the law against one-way driving, which required as of that time that such drivers who were caught would not only be fined heavily, their state of mental health would also be tested. The law against street hawking and trading and illegal markets also promulgated in 2003, was particularly enforced by the administration of Governor Ambode, in spite of opposition from civil rights societies[xv].
 
Mass Transit
History of mass transit system in Lagos is traceable to the 1960s, a period dominated by private bus operators, before government intervention. The schemes didn't die; government responded to changes and felt they needed to move to another level. For instance, the LSTC didn't die; a military government came in and felt they needed to make changes. The Jubilee Transport was the reforming of the LSTC by Michael Otedola when he was the governor. Mohammed Buba Marwa came in and took LSTC to Eko Transport, where people could lease vehicles from the government, but it was not well-consummated. In 1999, Lagos State Government came up with a well-concerted mass transit plan, but the BRT and most of the red buses (LAGBUS) were not government owned.
 
BRT
In March 2008, the BRT was inaugurated. When it was eventually successful, it started with 110 buses. That same day, March 17, strategists sourced for additional 280 buses, and after two weeks, there were 560 BRT buses operating along that corridor. The beauty of the BRT was that a lot of corporate personnel, people working in banks and oil companies, abandoned their vehicles at home to enter the BRT buses because they were comfortable, well-kept aud neat. To make it even more attractive, there were some effects in the buses to occupy commuters. But more importantly, all these buses were tracked. Efforts to eliminate the fear of insecurity were made from the outset. At the command centre, it could be determined where all those buses were at a particular point in time.
 
Relief Road Concept
Traffic congestion being a major problem in the Lagos metropolis led the government of Governor Fashola in an attempt to reduce the menace of congestion to midwife the Bus Rapid Transit project. Provision of transport facilities was a big challenge to meet these enormous demands. Asa team the executive constituted a  a team that was aided by a consultant, one Architect Olusanya of the University of Lagos.  A relief road concept was invented, which meant that there were roads on which minimal improvement would have provided alternative routes for commuters.
Access roads, some of them 40 years old at the time the Relief Concept was introduced were expanded, repaved and rehabilitated, because they were already in a deplorable state and people were avoiding those roads. So, everybody concentrated on the motorable roads. But when alternative relief roads were put into better shape, it shared the traffic among those networks. So, there was appreciable success in the attempt to reduce the traffic congestion. An example was at Agidingbi, between Lateef Jakande Road and Ogunnusi Roundabout, where the access road used to be avoided.
Metroline
On January 2023, the first phase of Lagos Blue Line Rail system was commissioned, which runs 13 kilometers from Marina to Mile-2. The Blue Line is one of the six metro lines identified in the Lagos Rail Mass Transit, LRMT, master-plan[xvi]. Another of these lines, the red line, some 37 kilometers running from Marina to Agbado at the tail end of the city, is due for commissioning in same year[xvii]. The Blue Line is the first metro rail system with a sea crossing in Africa, and the first by a sub-national in the world[xviii].
 
[i] This is Lagos; Abbey Wilson, 2015
[ii] TELL, December 9, 1991
[iii] Guardian, June 28, 2013
[iv] TELL, June 28, 2004
[v] TheNEWS, March 22, 2004
[vi] TheNEWS, November 23, 2009
[vii] Westerner, March 2,2009
[viii] Nations, December 27, 2014
[ix] Punch, October 1, 2016
[x] Tribune, August 13, 2014
[xi] Guardian, April 11, 2015
[xii] TheNEWS, May 7, 2007
[xiii] Nation, May 12, 2013
[xiv] Punch, May 28, 2017
[xv] Punch, July 10, 2016
[xvi] Vanguard, January 25, 2023
[xvii] Leadership, March, 2023
[xviii] Africa Report, January 25, 2023