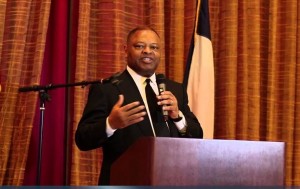 Kase Lawal; Nigerian business owner and employer in the United States. With expertise in the field of international energy Kase Lawal owns his oil exploration, refining and trading company. He served as a seaport commissioner on the Port of Houston Authority Board, becoming the commission's Vice Chairman in 2001. Kase Lawal is the chair of the port's Small Business Development Committee and a member of the board of directors for the Port of Houston Authority International Corporation, both programmes that he helped establish. The Port of Houston ranks very high in the United States of America and it is said to be the sixth largest port in the world.
Kase's company, an oil exploration and energy development corporation, does business  in Nigeria, United States of America, and Venezuela. Lawal's business was voted number one among black Americans in 2005. Lawal was appointed by US President, Barrack Obama to a distinguished advisory panel on international trade policy, making him one of 30 appointees to the Advisory Committee for Trade Policy and Negotiation (ACTPN) announced by the White House. Likewise, Kase worked for the President Clinton and Bush to the United States Trade Advisory Committee on Africa, where he was responsible for crafting African trade policy.
Place of Growth
Kase Lawal was born June 30, 1954 in Ibadan, Nigeria.
Travels
Lawal started his sojourn in the United States of America as an undergraduate. As a young secondary school leaver, he was able to successfully convince his father to send him abroad for university education.
Family
Lawal is married to Eileen and has four children.
Education
Lawal obtained his Bachelor of Science (BSc) degree in Chemistry from Texas Southern University in 1976, and his MBA from Prairie View A&M University, Texas, in 1978.
CAMAC Group
Lawal founded the CAMAC Group in 1986 originally to export American tobacco to Africa. He soon scored a lucrative oil contract in Nigeria worth 55,000 barrels a day in 1999. His business interests in South Africa grew during Jacob Zuma's presidency when he scored R3 billion contract with the country's Public Investment Corporation, PIC[i]. Failure to pay obligatory counterpart remittance of statutorily fixed sum of money representing the royalty on oil and gas production, concession rental and gas flaring penalty due from 2009 to the Federal Government led to a court case in 2019 against his Allied Energy Corporation and cancellation of his oil license.
 
Accomplishments
Lawal was awarded an honorary doctorate in philosophy from Fort Valley State University. He and his wife are founding members of major charities in both Houston and Nigeria, among which is a UNICEF initiative that they co-manage to raise $300 million to fight HIV/AIDS[ii].
[i] July 20, 2019
[ii] Tribune March 29, 2014