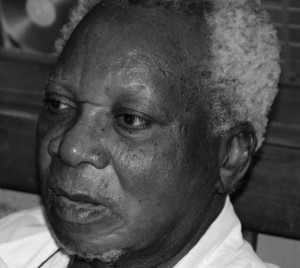 John Pepper Clark; Nigerian folklorist, poet, essayist and playwright who draws on his graphic experience to empower the poetry, the songs and, indeed, the grandest engagements of his Ijaw people. He is described in biography by Femi Osofisan as the main animating force of African poetry. Clark's vocation as a poet commenced with Juuenillla, part of which he showed for assessment during his days at the Department of English, University College, Ibadan, where he also began a literary magazine, The Horn. Several works that followed are a vivid convincing demonstration of the blackman's creative energy and impulse against the historical background of foreign conservative and negative images of African contribution to the development of human civilization. Clark, a recipient of the National Merit is also a crusader for human and democratic values.
Places of Growth
Clark was born on April 6, 1945. After his secondary education in 1954 at the Government College, Ughelli, Delta State, Clark left for Lagos, where he joined the Cabinet Office of the colonial service as a clerk. As a young boy from Kiagbodo in the western Ijaw area of Delta State, Nigeria who lived and grew up among his riverine people, Clark became fully equipped with the nuances of his people, which later made him a profound voice of the riverine sensibility.
Contemporaries
Clark had wanted to join David Ejoor, his trusted classmate at the old Royal British West African Frontier Force but could not because his father disapproved. He become a literary colossus, having shared ideas with literary giants like Michael Echeruo, Abiola Srele, Emmanuel Obiechina and Christopher Okigbo, the Nigerian Civil War hero.
Work
Some of Clark's works include The Example of Shakespeare, The Ozidi Saga, The Bokoroa Plays, The Boat, Full Circle, Casualties, A Reed in the Tide, America their America, The State of the Union, Song of a Goat, The Raft and Mandela, among others. These altogether are not only outstanding contributions to Nigerian literature but also to the growing corpus of African literary cultural heritage.