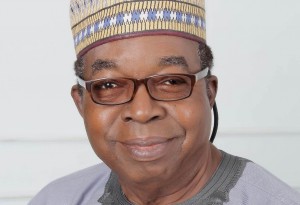 John Oamen Igene; Food scientist and trailblazer in the industrializing efforts of the Nigerian local meat product. Through his effort, kilishi became a meat product that can be manufactured in an industrial setting. Now with a shelf life of nine months and in stock in major supermarkets in Nigeria, making it an exportable meat product.
Igene studied Agriculture in the University of Ibadan, majoring in Animal Science. After graduation in 1973 he left for the Michigan State University in the USA to obtain his M.Sc and Ph.D in Food Science. When he returned to Nigeria, he joined the academic board of the University of Maiduguri. He became a professor within eight years. In 1981, Igene set up the Food Science and Technology Department, University of Maiduguri, the first in the whole or northern Nigeria. And in 1985, he was also made the first dean of the Post Graduate School of the University, even when he was yet to be a full professor. His knack for research made him to look at ways of industrialising the production of the local meats – tsire, halangu, handa and kilishi.
Igene is an authority on Animal Products Science and Technology, Food Chemistry and Analysis, Post Harvest as well as Adaptive Technologies. He is a consultant to several international agencies, including the Food and Agriculture Organisation, UNDP and the Harvard Institute for International Development. He is equally consulting for Nigerian agencies like the Raw Materials Research and Development Council which has extended financial and material support to the Kilishi project to the tune of over N3H million: NAFDAC and the Federal Ministry of Agriculture. He was also a consultant to the NDDC in 2003. He successfully drew up the Commission's Aquaculture Sector Master Plan. In the University of Benin UNIBEN where he lectured, he was between 1998 and 2002 chairman of the UNIBEN run venture.
For his over 75 scientific and technical papers, Oamen Igene received the Fullbright, Pfizer as well as the Association of Commonwealth Universities ACU fellowships[i].
 
[i] The News November 15, 2004