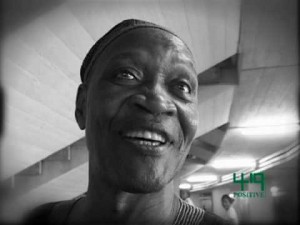 Jimi Solanke; Children's storyteller, also an acclaimed actor, teacher, and poet . Born July, 1942, the versatile artist with a warm personality also veered into such business as owning a club and quite often, when the situation allows, his talent as a composer, musician and spokesman have been demonstrated. Jimi Solanke is known to many who watched television as a child in the late 60s in Nigeria, even up to the late 1990s. Solanke's career as a musician is quite eventful. He started out in the early days composing and performing various songs with Roy Chicago and Chris Ajilo. Solanke is credited with experimenting with various genres and themes. He recorded the first Yoruba 'twist' song, singing with IDEK an Afro rock outfit. While living in the United States, he made prominent contributions to the recording of a Cuban Santeria album and full on rock songs. He has written and composed songs for such internationally acclaimed artistes as Eddy Grant with heart warming tracks like lfe ti mo ti tan and wipe monfe e and appeared on Ralph MacDonald's 1976 widely celebrated album The Path. He was at the reopening of the Apollo in Harlem in 1979 where he performed a full rendition of 'The path' with Mac Donald and a team of other musicians.
Television
Storyland, Solanke's very popular television programme made him a favourite of many children in Nigeria. It made him a deeply accepted television personality, as Storyland was one of the first programmes conceptualised especially for children. Such stories that cover the travails of the tortoise and various other animals with a root found in African folklore have been an inspiring source of entertainment for children through this artist. Solanke committed several years of his life to teaching drama at the University of Ibadan and the University of Benin. By 1963 alongside with Tunji Oyelana. Yomi Obileye, Yewande Akibo and James Iroha he responded to the inauguration of a school of drama. He lived at the University of Ibadan as one of the first generation of students to remain as a teacher until 1969.
Radio
Solanke joined the Nigeria Broadcasting Corporation (NBC) and became a popular voice on radio programme, Hello fans. He was the anonymous accomplice during the famous radio hold-up saga orchestrated by Wole Soynka in the Nigerian Broadcasting Corporation, NBC, studios at Ibadan in 1965.