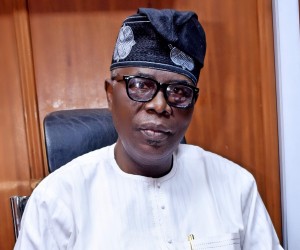 Ilesanmi Abiodun; Nigerian Physician and professor of medicine. He is a recipient of the National Merit Award in Hospital Administration. He is also a recipient of two National Honours (OON and NPOM). Professor Ilesanmi Abiodun supervised the commencement of renal transplant, corneal transplant, IVF and open heart surgery (which is yet to be fully sustained) in the University of Ibadan's  University College, Ibadan. Endoscopic and gynae-endoscopic "pin-hole" surgeries too have been conducted under his direction. Also, in the introduction of Tele medicine and the opening up of the Hospitals second campus.[i].
Places of Growth
Ilesanmi Abiodun was bom on 24 December 1953 at Ilesha, Osun State. He attended Birch Freeman High School in Lagos between 1965 and 1969. Thereafter, he moved on to CMS Grammar School, Lagos, in 1970 and passed out a year after.
Education
While young, Ilesanmi was restless in his academic pursuit. Following a successful streak of academic excellence, he proceeded to Almadu Bello University, Zaira, in 1973. He moved on to the University of Benin Teaching Hospital in Benin City in 1975, graduating and getting inducted into the Council of Medical Practitioners in 1978. He enrolled at the Department of Economics of the University of Ibadan. Three years later, he was a student of the University of Pennsylvania Medical Centre in Philadelphia and the University of North Carolina, USA.
In October 2004, he proceeded to Harvard School of Public Health in the USA for an Advanced Leadership Course for Health Executives. Even after completing the course, Ilesanmi found it difficult putting a stop on his academic drive, such that he was to be a student of social services at the Institute for Public Private Partnership in Washington DC, USA. He also secured a Masters in Business Administration, MBA, and Certificate in Reproductive Biology and Fertility.
Medic
Ilesanmi Abiodun began practicing Medicine in 1978. Between 1983 and 1986, he practised at the Catholic Hospital in Oluyoro, Ibadan. All the while, he was attached to the University College Hospital, Ibadan. He was a recipient of reputable scholarships, fellowships and prizes such as the Federal Government Scholarship, Fellowship of the Rockefeller Foundation in the USA and the Senior Fellowship Award of the Institute of Administrative Management of Nigeria. As a lecturer to medical students and resident doctors since 1986, he juggled his medical and teaching practice with extracurricular activities like editing the journal of the National Postgraduate Medical College of Nigeria. He served also as an examiner of the West African College of Surgeons. Ilesanmi Abiodun published many medical journals in the course of his career[ii].
[i] Profile. University College Hospital, Ibadan.
[ii] The News November 23, 2009