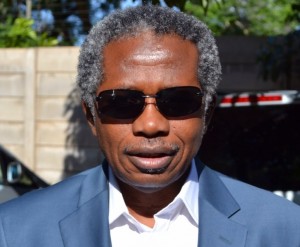 Gideon Tseja; Educationist who was consultant to the National Open University Nigeria, NOUN on course materials development. Tseja is a biographer and professor of English. To promote his advocacy for healthy living, he cycled over 200 kilometers from Zaria to Kano and later, to Kaduna. He advocates a clean and safe environment, and living in the midst of trees.
Place of Growth
Gideon Tseja was born on March 25, 1946 at Atte, Kogi State to Joshua Tseja who was a priest and Celina Tseja. His father died in 1978. He started his education at St. John's Primary School, Akabe, Kogi State, in 1955; got double promotion three times and finished in 1959.
 
Education
Tseja did his sixth form at Government Secondary School, Bida and went to the Ahmadu Bello University (ABU), Zaria, from 1968 to 1971.
 
Experience
Tseja was the Head, Department of English, Advanced Teachers' College, ABU, Kano, 1977 – 1981; the Vice Principal, between 1980 and 1985; Assistant Coordinator, NCE by Correspondence, 1983 – 1985; Head, Division of Distance Education (DDE), Institute of Education, ABU, Zaria, 1985 – 1995 and he was the Chairman, Academic Committee, DDE, Institute of Education, ABU, Zaria, 1985 – 1995.