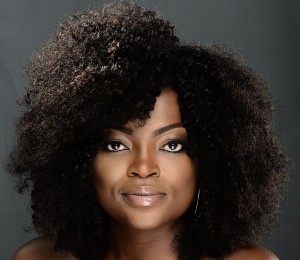 Funke Akindele; Popularly known by her alter ego, Jenifa , a sobriquet she earned after the successful release of her hit film, Jenifa, and its sequel, The Return of Jenifa. She is also one of the few actresses who have thrived in the English and Yoruba genres of Nollywood. The thespian who cut her acting tooth with the role of Bisi, a curious but intelligent secondary school student in the United Nations Population Fund sponsored sitcom, I Need To Know, in the late nineties, did endear herself to a legion of fans beyond the frontiers of Nigeria.
Places of Growth
Funke Akindele was born 24th August 1976 in Ikorodu. Her first education was in Calabar, where her biological father resided, and she soon returned to Lagos.
Childhood
Funke's love for acting started as a teenager, she worked on television for a while before moving to cinema. She got introduced to the screen in a popular Television Series on adolescent reproductive health titled I Need to Know in 1999. It was at the time sponsored by UNFPA and later funded by CIDA in 2003 during the second season. Funke's role was Bisi, a teenage girl who could tell her mother anything and everything without being judged. The TV Series enlightened a lot of mothers on her to help their daughters avoid peer pressure and teenage mistakes through talking to them regularly and allowing them open up to discuss their teenage issues. After this series Funke moved to Cinema and started doing movies. At first she was recognized as the young girl in "I need to know" now grown, her movies were successful, but no one took an extra notice at how good actress she was.
Family
On 26th May 2012, Funke Akindele, married Alhaji Kehinde Almaroof Oloyede, it was considered Nigeria's most talked about in 2012. On the 19th of July 2013, she announced their divorce on grounds of infidelity. In May 2016, she married a Nigerian diaspora rap artiste, JJC Skillz, albeit secretly in London to entertainment guru, Abdul-Rasheed Bello, aka JJC Skillz, a pionner in the modern Nigerian music industry.
Education
Funke attended Ogun State Polytechnic a where she obtained an OND in Mass Communication, and later went ahead to study Law at the University of Lagos.
Film Production
Funke Akindele would not be known to virtually all homes until she decided to produce her own movie titled Jenifa in 2008, a smashing success which immediately shot her to international stardom. It got four nominations at the African Movie Academy Award in 2008. Although, she had earlier searched for someone to play the lead role and, when she didn't find, she decided to do it herself which turned out to be a great decision, because for the first time people saw her for the great actress she was. She won Best Actress in Leading Role in that same year for her role in Jenifa at the African Movie Academy Award. Funke didn't stop there, and she utilized the full attention of the Nigerian audience which she had gotten as well as that of the movie industry, going on to produce other movies 'Apaadi', 'Taiwo Taiwo', 'Maku', 'Agbefo', 'Ekuro' and 'Omo Ghetto'. Shortly after getting wedded a second time, she filmed a new television series called In Da Streetz. It is about the entertainment industry and how people try to survive.
Funke Akindele's versatility became apparent in Omo Ghetto. When she produced the sequel to Jenifa titled The Return of Jenifa, it became another huge success with tickets being sold out at many cinema halls. Funke has appeared in over 50 films and has produced about eight movies since her entering the movie industry.
Motivation
Funke Akindele mentions looking up to American film star, Tyler Perry. She is impressed, according to her, by his huge Madea brand is and she hopes to build a bigger empire for herself.
Accomplishments
Funke is a recipient of Africa Movie Academy Award for Best Actress in a Leading Role and the Nigeria Entertainment Award for Best Actress in 2009, as well as the Africa Magic Viewers Choice Awards for Best Actress in a Comedy in 2014 and 2016. [1]
[1] Punch October 16, 2016