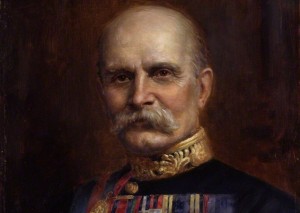 Frederick Lugard was the first Governor General of Nigeria, who in January 1, 1914 amalgamated the Northern and the Southern protectorates to form one country under the British empire. Lugard was born in 1858 of missionary parents in India, and trained at the Royal Military College, Sandhurst, in England.
In 1894 Lugard visited Nigeria for the first time in the employ of the Royal Niger Company which was in contest with the French for a position at the lower Niger River. His methods in a similar engagement in East Africa four years earlier had drawn criticism from home in England. In 1900, the charter of the Royal Niger Company was revoked by the British government who now assumed administrative responsibility for territories the company formerly claimed. Lugard became the High Commissioner for Northern Nigeria, a position he will in fact work to substantiate, often by conquest. Lugard returned in 1912 after an administrative role in Hong Kong to Nigeria as governor of both the Northern and the Southern protectorates. He decided to unify the two when he observed great varieties in the systems of local government operating throughout the protectorates, which reflected the piecemeal way in which they had been absorbed into the British empire.
 
Amalgamation of Nigeria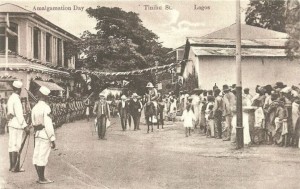 Lugard's tenure of office, according to History professor, Akinjide Osuntokun, marked a period of personal rule, and he preferred to to rely on his "defective memory" than allow files to pass through his secretariat. His contempt for the educated native who he saw as agitators and conspirators is well documented. They in turn registered their contempt in the plethora of Lagos newspapers that dominated the thought of both the educated and the illiterate. Lugard's extension to the South of the indirect rule system, which he had prosecuted in the North with aggregate success was met in the South with fierce resistance. Although the amalgamation of the North and South was to his credit, the creation of Southern ghettos known as Sabo garis all over the North, an act which accentuates cultural differences between the two were yet his making. Lugard wrote a book on imperial methodology, where he advocated for indirect rule and the morality with which it should be pursued. He remained an active public figure till his death in 1945 and his doctrine, set out in his book, became a guide to the administration of British colonies worldwide.