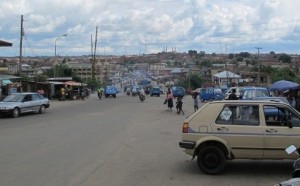 Ede is an ancient Yoruba town in Osun state, along the Osun River and the railway track connecting Lagos with the northern parts of Nigeria. The town hosts a federal polytechnic and a private university owned by the Redeemed Christian Church of God. Another private university, Adeleke, is being given a license to operate. There are many mosques in this Guinea Savannah town, being peopled largely by Moslems. The town's population, estimated at 30,000 in 1938, has risen to 159,886 in 2006. Ede is only 20 kilometres away from Osogbo, the Osun state capital, and 71 km from Ibadan.
Ede sprung from the older town founded when a hunter, Timi was sent by the Alaafin of Oyo in the latter half of the 16th Century to protect Oyo merchants from raiding Ijesha people. From the town's inception, satellite villages emerged as offshoots of Ife or Oyo towns and were mostly independent of Ede, though they regard it a powerful neighbour even as they accept the authority of Ibadan. The chief of Ibadan, then referred to as Baale had direct representatives at Ede and each of the more important village, and all of them were each given an Ibadan chief as their patron at Ibadan. Head of the four classes of title in Ede met on daily basis with the Timi, the title head chief of the town. These senior chiefs, and all other titled men and elders were members of the Ogboni Society which allowed them the opportunity to keep in touch with public opinions. In 1940, a central district council was constituted for Ede as a native authority subordinate to the olubadan-in-council. In same year, a "D" grade native court was approved for the village of Iddo Oshun, Ikirun, and Offatedo.

Hotels in Ede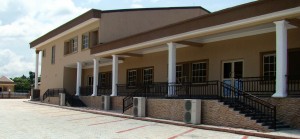 Western Sun International Hotel offers 30 guest rooms to both corporate and individual guests. The hotel features a banquet hall, restaurant, bar, bureau de change and a supermarket. Rooms vary from the presidential suite to the classic suite.
Contact: AISU/NYSC Camp Road, Ede, Osun State