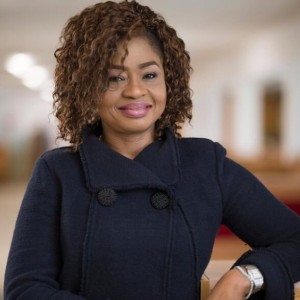 Elizabeth Ebi; First lady-broker of the Nigerian Stock Exchange. Between 1979 and 1981, she was the director of Owners Operation at FCH Services Inc., Washington where she managed a portfolio in excess of $250 million. Later, in 1981, she joined Chase Merchant Bank, later known as Continental Merchant Bank, CMB, as Analyst-Deputy Manager, Corporate Finance, where she played an active part in the bank's money and capital market operations. January 1985 saw her as the bank's treasury manager, where she again played a leading role in broadening and effectively managing its deposit base from a low of J4-500 million to an excess of N1.5 billion.
Elizabeth Ebi was also instrumental to the development of major Money Market instruments tailored to meet the changing needs of customers. From January 1991, she functioned as assistant general manager, Corporate Banking, where she managed a risk portfolio of about N-250million with emphasis on export/loan syndication and special products (World Bank financial projects, Ncrfund, AOB/KSL, SME). With her initiation, she became one of the authorised dealing clerks for Nigerian International Securities Limited, which was managed by CMB.
Elizabeth attended Egbu High School, Owerri, Imo Slate, where she came out tops in the first division. The trend continued in her bachelors degree programme at New York University where she won an Honour Key award for excellence at the School of Business and Public Administration. She also holds an MBA in finance and investment from George Washington University, Washington, USA. Ebi took local and international courses in credit analysis, finance and investment, and management skills.