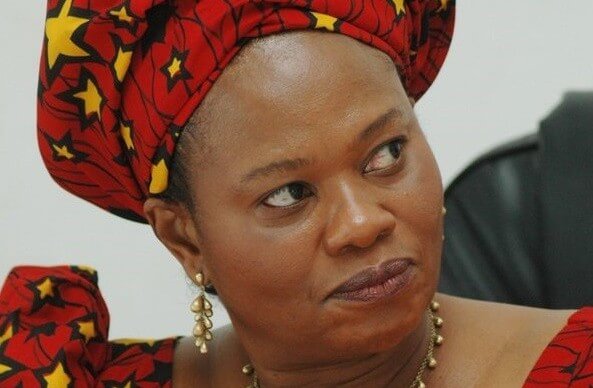 Dora Nkemdilim Akunyili; Nigerian pharmacist  and public officer holder, who attained heroe's status in her role as the Director General of the National Agency for Food and Drugs Administration (NAFDAC), the nation's regulating body for pharmaceutical products by President Obasanjo. Akunyili had gotten recommendation through a former minister, Dr. Onalapo Sholeye, who was in the know of her antecedent at the the Petroleum Trust Fund (PTF) where she worked as Zonal Secretary. There, she received an official commandment for handing back to the PTF, $12,000, balance of the money given by the organisation that was supposed to be used for her surgery abroad, which the consultant surgeon deduced during her medical trip abroad was no longer necessary. From 2001, Akunyili in addition to some 200 awards, was honoured in the London Tithe as "one of the World's 18 heroes." She died June 7, 2014.
Places of Growth
Born in 1954 in Makurdi, later capital of Benue State, to Mr and Mrs Paul Yoiing Edemobi, Akunyili began Her early education at the Holy Ghost primary School, Makurdi. Even as a toddler, Akunyili she was the best in her class. Akunyili was sent home to live with her maternal grandmother iri Isuofia, Anambra State, and was enrolled in St. Patrick's primary School Isuofia where she continued with her stunning academic prowess.
Education
Dora obtained her First Degree in Pharmacy B.Pharm (Hons) in 1978 and her PhD in 1985 from University of Nigeria Nsukka. She was a Post Doctorate Fellow of University of London and a Fellow of the West African Post Graduate College of Pharmacists.
Family
Married to Chike, a Medical doctor from Agulu, also in her native Anambra State, they had six children together. She became a grand mother in 2005 when her first daughter who is married to an Ivorian put to bed. Husband was killed in September, 2021 while on a journey to obtain a post humous award on behalf of Dora in Anambra.
Experience
Akunyili started off in a hospital as a ward Pharmacist from 1978 to 1981 at the University of Nigeria Teaching Hospital, Enugu. Following this, she ventured into the academics, becoming a senior lecturer in 1990. She transferred to College of Medicine, U.N.N, in 1992, where she was made a Consultant Pharmacologist in 1996, a position she held until 2001. Prior to her appointment to NAFDAC where she gained prominence, she had a four years stint in the Petroleum Special Trust Fund (P.T.F.), supervising projects in the five south-eastern states of Nigeria.
Following her time at NAFDAC, Akunyili served as Minister of Information and Communications between 2008 to 2010. In Aprill 2011, she ran for election as Senator for Anambra Central, but was defeated by Chris Ngige.  Akunyili was a delegate at the National Conference from Anambra State. It was while there that her health situation deteriorated[i].
[i] Nations December 27, 2014