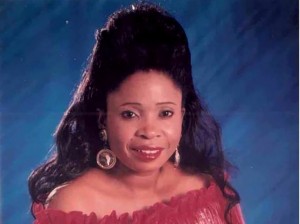 Christian Essien igbokwe, popularly called Nigeria's Lady of Songs. Some of her tracks include Give Me a Chance, 1980; Ever liked my person 1981; Taking My Time, 1986; Hear The Call, 1990; and Mysteries of Life, 1994. Christian Essien is credited with the formation of Performing Musicians Employers Association of Nigeria (PMAN) in 1982, the only recognized national body for musicians in the country, meant to cater for the welfare and protection of Nigerian musicians and their rights. She was also deeply involved in charity programmes, dating back to 1980 when she started championing the cause of the Nigerian Child. Her passion for kids was evidenced in her works such as Show a Little Bit of Kindness, Do You Hear Me Children, Seun Rere, Hear the Call and Onwegh Ihe Ka Nwa Na Uwa (Nothing is greater than child). Later in her life, royalty from the sales of her past albums was directed towards charity projects. Christy Essien igbokwe died on 30 June, 2011 at 50 years at the Lagos State University Teaching Hospital (LASUTH), Ikeja, Lagos[i].
Places of Growth
Born on November 11, 1960, in Okat, Onna Local Council Area, Akwa Ibom State, music for Christy Essien was part of life, having made early musical efforts as early as age seven, when she started dancing with drama groups in schools. Eseien attended LCC School, Ladi Lak, Lagos; 1968-70; St. Michael, Umekrushi, Port Harcourt, Ukat Primary School, 1972, Zonal Community Centre, Lagos, Girls High School, Lagos, 1975[ii].
 
Family
Christy Essien got married at the young age of 19 to 26-year-old Edwin Igbokwe who was General Manager of Punch newspapers, with whom she had and raised four children, all males. Her marital life was never a cog in her wheel as the music kept flowing freely and steadily.
 
Music
Christy Esseien Igbokwe made her first music outing in 1976 on Now Sound TV programme, NTA, Aba, almost concurrently with her first acting step as she joined The New Masquerade TV Programme in NTA, Aba, taking up the famous role of Akpena, the troublesome wife of Prince Jegede Sokoya. Christy Essein dropped three albums: Freedom (1976), Patience (1977) and Time Waits For No One (1978). The same year she got married, she released One Understanding and proceeded the following year, 1980, to release Give Me A Chance. Still the next year (1981), she dropped Ever Liked My Person, after which she took about five years break before coining back in 1986 with an album, aptly titled, Taking My Time. After this came It Is Time (1988), Hear The Call (1990) and finally, Mysteries Of Life (1994).
Christian Essien's albums were instant hits and she enjoyed attention on Nigerian airwaves and at parties. She received acclaims both from within and outside the country. Among her international awards include "Silver Prize" Winner at the 6th Seoul Songs Festival, South Korea (1983); "Grand Prix" Winner at Neewolla Music Festival at Independence, Kansas, USA (1983); "International Special Achievement" Award of MUSEXPO, Acapulco,Mexico (1983); "Certificate of Merit" Award for Song writing and composing at the 10th Annual American Songs Festival, Los Angeles, USA, (1983); "Audience Favourite" Award of International Music Festival at One of her most cherished recognitions, however, came from home, where in 1980, she received the famous award of the "Lady of Songs" by Nigerian Entertainment Writers.
[i] Guardian 6 July, 2013
[ii] Westerner 7 December, 2009