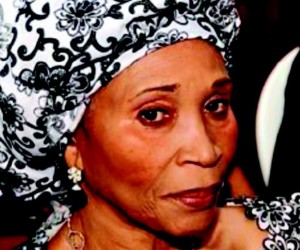 Bola Kuforiji-Olubi; Economist, the first female president of the Institute of Chartered Accountants of Nigeria (ICAN). She is the first woman president of the Institute of Chartered Accountants of Nigeria (ICAN) and an industrialist. Widely recognised as a financial expert and industrialist, she chaired several boards in private and government organisations. Virtually out of circulation after General Sani Abacha toppled the puppet regime of Ernest Shonekan. where she served as a much-dressed and well- photographed minister[i]. Her reported role in General Ibrahim Babangida's final days in power and in the ill-fated presidential election of 1993 dimmed her popularity around this time. Bola Kuforiji-Olubi was a Secretary (Minister) of Commerce and Industry during the Interim National Government of 1993[ii]. She is recognized as one of the most successful professional and business woman of her time.She passed shortly after her 80th birthday.
 
Origin
Bola's father, James Olatunbosun Majiyagbe descended from the Ikereku and Ikija quarters of the Sokalu Jibodu and Lupo Mosuleke royal families of Egbaland. Her mother, Omoba Ashawu, also known as Agbeke was of the Anikilaya, Olutoyese and Ayora Royal House of Ijebuland. Bola was a princess of two royal houses in Egbaland and Ijebuland.
Growing Up
Bola Kuforiji-Olubi was born on September, 28 1936 into the family of Majiyagbe of Egbaland. She was the first and only child of her mother. She spent time with her mother at Lagos Island when she was little and moved to her father's house at Katsina after her fifth birthday. Bola stayed with her father for some years at Katsina before she started staying at father's family members across the country at different time. This, her father believed will give her insight into how difficult life can be.
Relationships
Childhood
There was a significant twist to the circumstances of Bola's birth and early childhood. Her mother gave birth to her when she was married to another man after several years of barreness. Being the first and the only child of her mother, she was often doted ad protected. She moved to her father's house at Katsina at the age of five. However, Bola's Christian background and the Sierraleonean and Victorian background of some of her guardians contributed to the sheltered life she lived while growing up.
Family
Bola's marriage was smeared by many challenges. She got married to her first husband Olusoji Kuforiji in 1969. Soji fathered her three children, Tokunbo, Kunle, and Joke Kuforiji. Their marriage ended in 1987 and Soji passed away in 1999. She got married to her second husband in 1985 and they divorced at the high court of Lagos in 1996. By her commitment to work she weathered her turbulent marriages.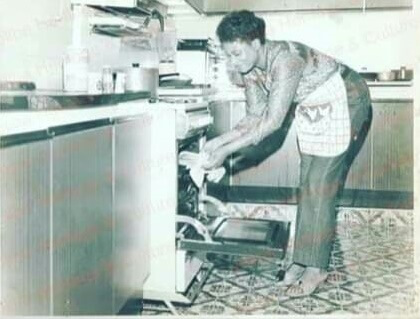 Education
Bola started her childhood education at informal training schools. She was taught how to speak Hausa and English Language by one of the wives of the Emir of Katsina. She also got admitted into a teacher's training school at Lagos. Bola later got admitted into the City of London University in 1959 to study Economics.
Affiliates
Bola became an associate of the Institute of Chartered Secretaries in 1964. She was also an associate of the Institute of Chartered Accountants of England and Wales. In May 1968, she was offered an appointment by a Nigerian firm of Chartered accountants, Olatunde Ayoola & Co. bola also assumed the office at the Deputy Finance Director of VYB Nigeria Limited, then promoted to the Group Finance Director of the organization. Bola was later appointed as the Managing Director of VYB (Nigeria) Limited which was one of the highest positions occupied by any Nigerian in Commerce and Industry.
Bola was also appointed as the chairman of Ogun-Oshun River Basin Authority in 1976 by the then president, General Olusegun Obasanjo. In 1972, bola was appointed as the Secretary for Ocean Inchape Nigeria Limited. Also, she was appointed as the chairman of the Tide Water in 2003. In 1984, she was appointed the chairman of the United Bank for Africa. Bola also joined the Institute of Chartered Accountants in Nigeria (ICAN) in 1968. In February, 1999, Bola Kuforiji-Olubi was invited to represent Nigeria as a prominent business person at the 50-member Business Council for Sustainable Development (BSCD) at Switzerland. She was also appointed by the then Secretary-General of the United Nations to become a member of a high-level advisory board which had the responsibility to offer advice to the Secretary-General on Environment and Development. She was the only female appointed as a member of the Interim Government of Nigeria where she served as the Secretary of Commerce and Tourism.
Contemporaries
Bola's cousin, JB Majiyagbe, whose house she stayed during her university days at London while he was studying Law is the first Pan African President of Rotary International. Dr. Umaru Mutallab was Bola's colleague at the University. They both studied Accounting and became members of the Institute of Chartered Accountants of Nigeria (ICAN). Mutallab was the Managing Director of UBA PLC while Bola was the Chairman.
Bola Kuforiji-Olubi was the first Nigerian woman to become the Managing Director of a multinational company in 1977. She later became the 25th President of the Institute of Chartered Accountants of Nigeria in 1989, the first female Nigerian to so do. In 2002, she was conferred with the award of Member of the Order of Nigeria (MON). She was also an awardee of Women of Distinction Award of the 50 Eminent Nigerian Women Leaders in commemoration of the 50th Independence Anniversary of the Federal Republic of Nigeria.
[i] Tell May 15, 1995
[ii] Nation October 5, 2016