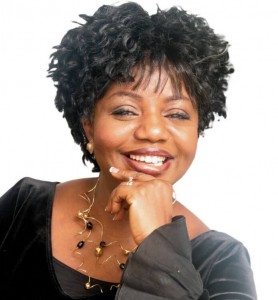 Bimbo Odukoya, television evangelist popular in the Christian youth culture as a marriage counselor was born on a Monday; Sept 12, 1960. Her education was at St Mary's private school (Primary), Holy Child College, Lagos, and the University of Ibadan where she obtained a Bachelor of Arts Degree in History and Archaeology. Perhaps she wouldn't have chosen marriage and counseling as a course of study in the University if any were up for grab then. And only she could tell if ever she bore the thought of going to the seminary to prepare for a future in the clergy world. She could have disdained the fact or dismissed the thought that comes with it. Yet life chose the path she was to take in time even though Bimbo chose to study History and Archaeology at the University of Ibadan. And then she did her time and paid her dues to progress to the next stage in life – career.
Bimbo Odukoya's stint as a career woman in the secular world wouldn't last, as she resigned from the National Theatre, Iganmu Lagos to take up a place as a full-time minister at The Redeemed Evangelical Ministry (TREM) under the wings of Bishop Mike Okonkwo. From there her place and role in life was cut out and set in a direction it was meant to take. From 1987 to 1999, she served as the head of the counseling department in that ministry – her field of preparation for greater things to come. Life would later bring her path across those of a man she was to call her husband; Taiwo Odukoya created the platform through which his wife was to explode with passion, drawing fulfillment alongside the drive – touching lives, moulding destinies to drive a nation. Being married as a virgin herself, it was a motivation to inform and a testimonial to flaunt with modesty, creating a desired effect, entrenching in the consciousness of youth a need to step out and be different in a crooked world they've found themselves. Her messages were focused on holiness and integrity while she hammered on youths the need to stay pure and undefiled.
 
Single & Married
The platform of the Fountain of Life Church put in place by Bimbo's husband, Pastor Taiwo Odukoya, gave her the leverage to launch out on a far reaching scale. It wasn't long after when she started airing the program "Single and Married," a popular TV program that enjoyed great followership across the country and internationally. It hit the air waves with such profound effect that books written by Bimbo Odukoya were in high demand thus becoming a study manual of some sort for subjects on marriage and relationship. Becoming an authority in the field of marriage and relationship made her to be on great demand as a conference speaker locally and internationally. As a nation builder, her works earned her both national and international awards as well as recognition in her country, Nigeria. All these culminated in her being chosen to represent Nigeria in carrying the Olympic Torch in Athens, Greece at the 2004 Olympic Games held in Greece.
 
Accident
On Saturday, December 11, 2005, Pastor Bimbo Odukoya was aboard the Sosoliso Airlines Flight 1145 that was bound for Port Harcourt on a flight from Abuja. Rain and lightning were the forces at play on that day when flight 1145 approached the runway for landing. The visibility was so poor that the pilots couldn't figure out the unlit runway. The plane, a McDonnell Douglas DC-9-32 crash-landed at Port Harcourt International Airport, bursting into flames on impact. The ill fated plane also had onboard about sixty one secondary school students from Loyola Jesuit College in the Federal Capital Territory, Abuja, who were going home for Christmas holiday. Of the 110 passengers on board only seven survivors were recovered alive and taken to hospitals. Bimbo, who was one of the seven passed away the following day.