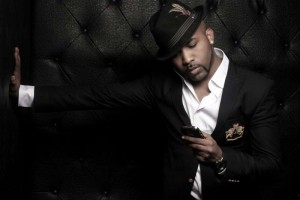 is a Nigerian R&B artist born 27 March, 1981 to migrant parents in United States who returned to Nigeria in 1986. After secondary education in Nigeria, he moved back to the United States on a college scholarship, where he earned a degree in Engineering from the Rensselaer Polytechnic Institute. His music career started with a College competition which he won. Having scaled hurdles to become recognized in his local American circle, Banky returned to Nigeria to properly launch his career with his jointly owned Empire Mates Entertainment (E.M.E.) record label.
Banky came to the know in 2008 with the release of Ebute Metta, a remix of American Rihanna's hugely popular 'Umbrella' which was received with a lot of criticism. The sequel to Mr. Capable, his second, titled The W Experience merges American style R& B with African rhythms. His reputation as the suave looking and velvet voiced man of the Nigerian music industry was by 2009 established. Against Valentine's Day 2013, Banky W released the Yes/No single, which became a hit. Under his label, his younger mentee, Ayodeji Balogun came to limelight.
Banky W has often involved himself in civil matters, participating in the January 2012 Occupy Nigeria movement, and attempting to keep a blog. In 2009 he wrote an article in response to Reuben Abati's critique of the younger generation's music. His brand is apt to attract corporate marketing campaigns with themes of patriotism, like Microsoft's Anti-Cyber Crime Initiative. Wellington got married to Adesua Etomi in 2017, a trained actress with whom he had featured as newly wedded in Mo Abudu's Wedding Party movie a year before.