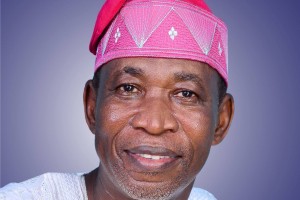 Badejo Wilson; General Overseer of Foursquare Gospel Church in Nigeria from 1999 to 2009. He was praised by his church on his death at the age of 74 as a man of many parts who was able to unlock socio-cultural gateways, and in the process successfully endeared several friends and loved ones from all walks of life across the divide[i].
Badejo was born into the Anglican faith in 19th May, 1947. While a student at the University of Lagos, Badejo was a merry-go-lucky youth who always carried a Afro haircut and wore baggy trousers. He became contemplative however in 1971 when the armed policemen stray bullet, barely missing him, killed a fellow undergraduate Kunle Adepeju, during the first violent student unrest in the country. The incident was to change his life forever that a few days later, he walked into a Christian fellowship on the campus and decided to devote his life to Christian living.
Badejo joined the Foursquare Gospel Church in 1975 from its national headquarters, Yaba, Lagos, after he came under the ministration of  the church's first general superintendent, Rev. S.O. Odunaike. He was the district overseer of Agege and later, FESTAC districts of the church before his election in 2000, as the general overseer, to succeed Reverend G.O. Farounbi, who retired after 15 years of service[ii].
 
[i] Premium Times August 8, 2021
[ii] Tell September 19, 2005