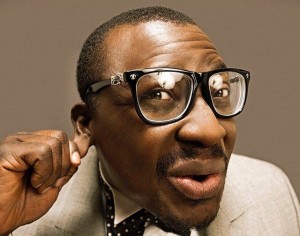 Atuyota Allelujah; Nigerian Stand-up comedian, known as Ali Baba. He does shows for big corporate concerns, including oil firms and banks. Born in Warri, Delta State to an educationist father, Ali Baba moved to Lagos with his mother and father who got transferred to the Nigerian Army Education Corps. He later attended St Michael's Primary School and Command Secondary School, both in Ojo, Lagos.
Atuyota has several female siblings, and his father named him Allelujah in response to his birth which came in fulfillment of his desire for a male child. He later derived his stage name, Ali Baba from it. Ali Baba commenced a standup comedy career in 1989 when he was asked to douse the tension at an event that had gone awry on campus. He was the favoured comedian of the presidency while President Obasanjo was in power.
Ali Baba mentored comedians Ayo Makun, Gbenga Adeyinka Jr., and Basket Mouth. He popularised Opa Williams brainchild, Night Of A Thousand Laughs, an annual comedy show. The show in turn has placed many comedians in the limelight. Ali Baba has a huge library which other comedians make use of on a daily basis.