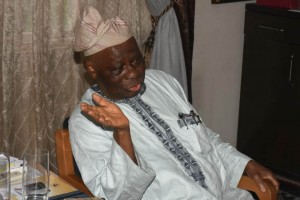 Ahmadu Ali; First Director General of the NYSC in 1973 and later the Minister of Education, remembered for Ali must go Students riot in 1978 which occurred while he was Minister of Education. In that year, the National University Commission NUC Executive Secretary, Prof. Jubril Aminu asked the Supreme Military Council to introduce 50k per meal to augment the government subsides because NUC could not get the total budget they asked for that year.
Ali had his elementary and secondary school education in Dekina and Government College Zaria (now Barewa College), respectively. His decision to study Medicine was to counter his father's negative belief about what he called the white man's drug. Ali was admitted into the University in 1957 to study Medicine. He graduated in 1963. Thereafter he went for his post graduate studies in Medicine in the United Kingdom.
Ali joined the army in 1963 and rose through the ranks to become a Colonel before retiring voluntarily in 1979. On retirement in 1976, he became a senator of the Federal Republic. After the ousting of the Second Republic in 1983, he went into private practice, becoming the medical director of Medi-care Clinics, Kaduna. He also became Director General of G77, South-South Healthcare Delivery Programme, a non-profit making organization of the 133 countries of the Southern hemisphere, dedicated to delivery of healthcare to needy countries[i].
[i] The News November 15, 2004