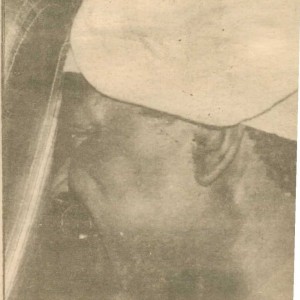 Alex Akinyele; Public Relations expert and politician. Akinyele was Minister for Information under the General Babangida regime form 1989-91. Once commended by Hilton Fyle, the presenter of BBC Network Africa as the best dressed man in Nigeria, Akinyele worked as the image maker of a military government experimenting a very unfavorable Structural Adjustment Programme[i].
Akinyele was born in Ondo town on April 24, 1938. He was educated at All Saints Primary School, Ondo, 1946-48, Gboluji Grammar School, Ile-Oluji, Ondo State, 1949-53, Saint Andrews' College, Oyo, Obafemi Awolowo University, Ile-Ife, 1963-66. He was appointed teacher; Gboluji Grammar School; Vice Principal, Olofin Anglican Grammar School, 1966; superintendent collector, Department of Customs and Excise, 1967. He became the first Public Relations Officer of the Department of Customs and Excise and retired as a controller in 1978. He served as Minister of Information, 1989-91; chairman, National Sports Commission, 1991-93; National Reconciliation Committee, 1994-98; Communicator Nigeria Limited; Cybele Cosmetics Limited, Lagos[ii]. He was the chairman, Newswatch[iii].
Under the Abacha regime Akinyele went on a nationwide tour as chairman, National Reconciliation Committee, to listen to Nigerians' grievances[iv].  He was awarded Medal of the Order of St. Augustine, 1982[v].
 
[i] Tell June 10, 1991
[ii] Westerner May 4, 2009
[iii] Newswatch April 25, 2011
[iv] ThisDay July 28, 1996