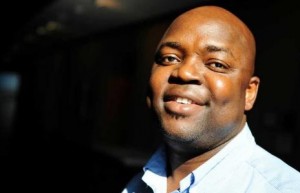 Akinwuntan Abiodun is the Nigerian physical therapist whose doctoral study led to the first-ever use of a high fidelity and interactive driving simulator to train stroke patients to drive again, anywhere in the world.
As a student at the University of Lagos, Biodun was gregarious and showed interest in business rather than academics. However, he joined, after graduating from the university in 1994, the Iyalode Tejuosho Hospital, Ilupeju, Lagos, starting and nurturing for the hospital, a physical therapy department. There, he manufactured the first local wax bath equipment, presented at the Nigeria Society for Physiotherapy national conference that held at the National Orthopaedic Hospital, Igbobi in 1998. The desire to provide empirical evidence for his other clinical successes and improvement in standardized research practices necessitated his abandonment of his employment at the hospital for Katholieke Universiteit Leuven, in Belgium, where as a distinction masters graduate student, he earned a scholarship to continue in his research at the doctoral level in the same university.
The main finding of Akinwuntan's study was published in the journal of Neurology in September 2005, generating huge academic, medical and media attention. In same year, Akinwuntan accepted a faculty position in the Medical College of Georgia in the United States as an Assistant Professor. He has over 30 works published in high impact factor journals. In 2012, Abiodun Akinwuntan was awarded a grant of about 400 thousand dollars to forward his research agenda in multiple sclerosis and driving.