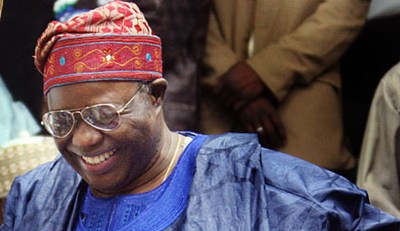 Harry Akande is a businessman and one time presidential aspirant born 1943 in Ibadan. As a child, Harry showed himself to be brilliant in academics and in sports. Being a staunch fan of the famous American singer, Harry Belafonte, Ayoade Akande took to the name 'Harry,' and is fondly called so. After the Olivet Heights in Ibadan where he got his secondary level education, Harry left for the United States where he bagged his BSc in Accounts & Finance at Hampton University in 1967, and his MBA at the Northwestern University, Kellogg's School of Management. In 1970, Harry returned to Nigeria, having filled positions as financial consultant with KPMG Peat Marwick and Standard Oil Corporation. A restless young man that he was, Harry soon established his own company, Akande International Corporation, in 1971. He later headed a representative company for General Electric in Nigeria and handled major gas turbine projects in Ughelli and Ijora.
Among other huge projects, Harry's company, in conjunction with Costain International in 1982 was involved in the Osogbo- Ede Water Scheme, at the time, the largest water project in Africa at 35mgd capacity. Another was the irrigation studies which spanned about 47,000 hectares of land in Bauchi.
As a politician, Akande failed in his presidential bid a couple of times, but was once top chief of Nigeria's later defunct second largest party. In 2013, he had a scuffle with the Federal Airports Authority of Nigeria (FAAN) over a piece of land located close to the international airport terminal building purportedly ceded to his company for the construction of a hotel.